← Programs / Arts / Music (BA)
Program Summary
Do you have a desire to learn more about the history of Music from Medieval music to modern day Pop? Then the Bachelor of Arts in Music is for you. This program will allow you to study a wide range of topics from the history of Western art music (Medieval, Renaissance, Classical, Romantic, etc.) to Canadian and Indigenous Music and Culture, to Jazz, Pop and Rock, to Music of the World's Peoples.
The degree consists of an intensive study of non-performance based courses in music and culture: from the historical past to the present-day music industry, from musicology to ethnomusicology. It allows a wide choice of options in subjects and will leave you with a solid understanding of Music and how it has impacted our everyday lives.
Note that the BA in Music is not a performance degree and does not require an audition. Individual instruction in performance is not part of this program. Theory and ear training are not requirements of the program nor is recital or ensemble work
In the Bachelor of Arts in Music, you may take an Honours, Combined Honours or General program. A Bachelor of Music and a minor in Music are also available. Only the Bachelor of Music (Honours) is performance based and requires an audition.
The Carleton advantage
Study history, musicology and more
When you enroll in the Bachelor of Arts Music program at Carleton, you will be studying with world class instructors who specialize in various genres of music. We have historians, researchers, ethnomusicologists and specialists in every genre from classical to jazz, to alternative music, and from hip hop to Indigenous and World music traditions.
Our Carleton University Library has a wide variety of books and recordings specializing in musics from every era and from around the world. We offer the widest option for our students so that they can learn from a range of different genres and understand how music influences everything we do.
The capital advantage
Just minutes away from campus are the research resources of Library and Archives Canada, the National Arts Centre, the Canadian Museum of History, and the Canada Science and Technology Museum. Ottawa also has a large variety of small playing venues that feature local artists who play in almost every genre imaginable. A Bachelor of Arts Music student would not have to look far to find a venue that plays the genre they are studying or to find a local spot that is rich in artistic history.
The program
The Bachelor of Arts (Honours) in Music program requires 20.0 credits and allows you to pursue studies in music history, theory and composition. In addition to the first-year survey courses in music history and issues in popular music, other required courses focus on various aspects of music history and music and culture.
Bachelor of Arts (Combined Honours) students can combine studies in Music with a major or a minor in another discipline. While students in the Honours program require 10.0 of their credits to be in Music, Combined Honours students require 7.0 of their 20.0 credits to be in Music. They also must satisfy the requirements from the other discipline.
A BA in Music provides valuable preparation for advanced studies in communications and culture. It can serve as a foundation for a career in fields such as communications or cultural policy, especially if you take advantage of Carleton's excellent offerings in Sociology, Anthropology, Communication Studies, Film Studies and Art History when choosing your other courses.
The Bachelor of Arts (General) in Music program requires a total of 15.0 credits; 7.0 credits are in Music. Bachelor of Arts students can combine studies in Music with a minor in another discipline. Performance courses are not available to students in any of the BA in Music programs.
Future opportunities
The workplace
Graduates of the Bachelor of Arts Music program enjoy careers in a wide range of areas including arts management, teaching, cultural policy and arts journalism.
Graduate studies
Graduates of our Honours programs are well qualified to go on to graduate studies in a variety of fields including musicology, ethnomusicology, journalism, music therapy or cultural studies.
Professional programs
Many professional programs, including teaching, encourage well-rounded applicants from a variety of backgrounds to apply. Music provides a strong foundation for such programs.
What students are saying about Music (BA)
---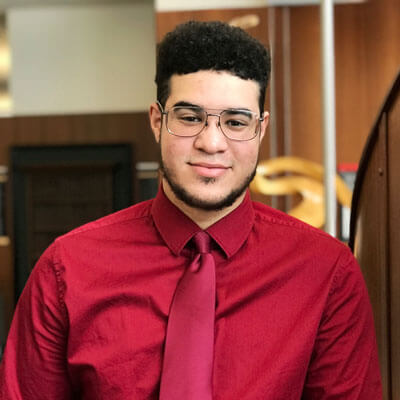 Carleton's Bachelor of Arts in Music provides students with the exceptional skills, knowledge and understanding that is needed for the workforce. Every professor, friend and music note has guided me along the way, and having access to Canada's largest collection of jazz repertoire always inspires me to go further into my studies.
Daniel Meecham, BA Music student