Program Summary
The study of history allows us to recognize and understand the complex issues that shaped the contemporary world. The History Department offers courses in African, American, Asian, Canadian, Caribbean, European, Latin American and South Asian history. Some courses trace the history of social, political and cultural change of a region or period. Others are thematic and may examine women's history, the histories of science, sexuality, food and drink, or slavery. In first year, history students may choose a small seminar class or a larger lecture course with a tutorial group. Both formats foster debate and discussion. All history courses encourage student research which may draw on the rich array of libraries and archives in the national capital, including Carleton's own valuable collections and resources.
The Carleton advantage
The history department offers a broad selection of courses ranging in scope from the Middle Ages to the present day. Students have an opportunity to take courses focusing on Africa, Asia, Canada, the Caribbean, Europe, Latin America and the United States. Many of our courses also cut across geographical boundaries by following particular themes, such as environmental history, the history of slavery, women's history or even the cultural or social histories of food, alcohol and sexuality.
Our lecture courses in the first and second year are organized to include small discussion groups, offering our students an opportunity to exchange and debate ideas relating to course themes. Our fourth-year courses are run as seminars where students meet weekly to discuss course concepts under the supervision of their professor.
Carleton History students are part of a community of scholars. They can join the History Society which is run by undergraduates and allows students to meet with other like-minded thinkers. The History Society is very active and organizes a number of events—both academic and social—throughout the year.
Our students also have the support of Carleton's Career Centre which helps students plan their careers and explore job opportunities as well as research volunteer and internship positions.  Many of our History students also gain a truly international experience by participating in Carleton's student exchange program, which gives students credits for courses taken at partner universities in other countries.
The capital advantage
Carleton's location in Ottawa, the nation's capital, gives you ready access to resources that would be difficult to find elsewhere.
In addition to the books, journals, databases and archives of Carleton's Maxwell MacOdrum Library, Carleton students have access to a wealth of research material at Library and Archives Canada, federal government departments and agencies and nongovernmental development agencies. These types of resources give student researchers at Carleton insights into historical problems concerning all parts of the world.
Co-op opportunities
Students in the Bachelor of Arts (Honours) program in History may now apply to participate in co-operative education (co-op) as part of their studies. This exciting new option allows you to transfer skills acquired in the History program to the workplace.
The program
Bachelor of Arts (General)
Bachelor of Arts (Honours)
Carleton University offers you the choice of either a General or an Honours program in History.
The Bachelor of Arts (General) in History requires a total of 15.0 credits and is usually completed in three years. Seven of these credits must be History credits in specified fields and levels. This Bachelor of Arts (BA) provides a sound understanding of the discipline for those who plan to enter employment upon graduation.
The BA (Honours) program provides intensive study at a more advanced level. This BA requires 20.0 credits, normally completed in four years of full-time study. Ten of these credits must be in History.
Despite the large number and variety of courses offered, History courses at Carleton follow a pattern. First-year courses, whether lecture courses or the small First-year Seminars, provide a broad foundation for further study. Second-year courses look at national histories or provide introductions to special historical themes, such as women's history or international relations. Third-year courses examine specialized national, regional and thematic subjects in even greater detail. Fourth-year seminars and tutorials involve Honours students in supervised research projects requiring the use of primary documents and other original materials.
Combined programs and minors
The BA (Combined Honours) program allows you to major in two disciplines. Students can engage in intensive study of both history and another field such as political science, law or English. In addition to completing 6.0 required credits in History, you must also fulfill the requirements of the second discipline.
You may also choose to combine your studies in History with a minor in another discipline. The minor usually requires 4.0 credits. A minor in History is available to those majoring in other disciplines.
First-year experience
First-year BA students are strongly encouraged to include a First-year Seminar (FYSM) in their first-year course load. Our First-year Seminars will get you away from the lecture hall and give you the chance, in a small class of no more than 30 students, to discuss and debate topics with your classmates and professor. You will get early and frequent feedback on class assignments as well as instruction in research, writing and study skills. Although some FYSMs count as courses leading to a major, you do not have to choose a FYSM in your major discipline and students are limited to one FYSM. See the Carleton University Undergraduate Calendar at carleton.ca/cuuc for complete listings and descriptions of the First-year Seminars offered.
First-year courses
If you are a first-year student interested in History, you can choose from several first-year History courses and one First-year Seminar (FYSM) in History:
Turning Points in History (FYSM 1405) is an introductory seminar that addresses a specific topic while emphasizing the development of writing, research and analytical skills. Recent topics include "Imperialism and its Legacies" and "The U.S. Civil War (1861-1865)."
The Making of Europe surveys the major events, ideas and movements that have shaped Europe from Antiquity to the 21st century.
Europe in the 20th Century offers an introduction to some of the major ideological, political, diplomatic, military, social, cultural and economic developments that have shaped contemporary Europe.
The Making of Canada explores the major themes and debates in the history of Canada, with attention to the movements, ideas, and experiences that have shaped its development from earliest times to the 21st century.
World History follows the global community from 1400 to the present, exploring how global connections, movements and trends have shaped our world, with a particular focus on the non-western world.
The courses listed above are taught through both lectures and discussion groups.
Future opportunities
The workplace
History graduates have critical skills and the ability to contextualize problems. They are trained in research and analysis, and as a result, they possess the ability to express opinions clearly, concisely and persuasively. Their training in history makes them ideal candidates for many employers.
Carleton's History program can prepare students for careers in private business, community development, international development, education, government and non-governmental agencies, political consulting, journalism, library sciences, law, broadcast media and more.
Graduate studies
Graduates of our program are generally well qualified to enter graduate studies in a variety of fields including history, cultural studies and area studies programs.
If you think you may pursue an advanced degree, you are encouraged to investigate graduate programs early to ensure that your program is suited to meet the relevant graduate-level requirements.
Professional programs
Many professional programs, including law, teaching and journalism, are interested in attracting well-rounded applicants from a variety of backgrounds. History provides a strong foundation for such programs, and you are encouraged to pursue interests you may have in these fields after completing an undergraduate degree in History.
What students are saying about History
---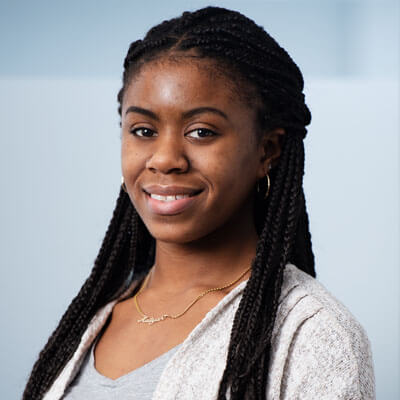 Carleton's History program has helped me to become a dynamic student and to gain a variety of experiences that add to my career, academic and personal development. This includes a co-op work term with the Department of National Defence, as well as a research assistantship investigating the histories of food and identity in diasporic communities. I've gained an abundance of transferable skills, including effective communication, critical reasoning and problem-solving.
Aaliyah Strachan, History and African Studies student