Program Details
The study of history allows us to recognize and understand the complex issues that shaped the contemporary world. The History Department offers courses in African, American, Asian, Canadian, Caribbean, European, Latin American and South Asian history. Some courses trace the history of social, political and cultural change of a region or period. Others are thematic and may examine women's history, the histories of science, sexuality, food and drink, or slavery. In first year, history students may choose a small seminar class or a larger lecture course with a tutorial group. Both formats foster debate and discussion. All history courses encourage student research which may draw on the rich array of libraries and archives in the national capital, including Carleton's own valuable collections and resources.
Honours, Combined Honours and General programs are offered. As an Honours student, you can apply to our co-op program or apply to study for one or two terms at a university in another country. A minor in History is also available.
What students are saying about History
---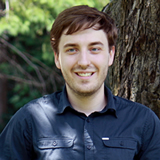 The History program at Carleton University is fantastic. The department not only offers a broad range of courses, but also the ability to focus on specific areas of interest. Carleton's location also provides a distinct advantage. The capital gives students access to many unique resources: Library and Archives Canada, the National Art Gallery and several national museums. This means there are often many practical opportunities for research, internships, and volunteering. Most importantly, Carleton has a faculty that is committed to its students. Professors make themselves available for consultation and take an interest in the work and well-being of their students.
Tom Sloss, History student and President of the History Undergraduate Society