Program Details
Carleton's English program ranges from some of the most famous names in English writing to lesser-known authors, taking into account regional, national and global perspectives. You will have a chance to discuss the pressing issues and enduring ideas behind literature, as well as examine the ways in which books spring from cultural contexts and fit into the arc of literary history. You will explore how British and Canadian literary traditions have evolved and how alternative, underground and non-Western voices trouble and enrich those traditions.
Overall, the program is designed to develop students' abilities to analyze texts accurately, contextually and critically, to write clearly and persuasively in a variety of genres, and to conduct independent research—skills that are key to your future endeavors in the world beyond university.
Carleton offers a choice of Honours, Combined Honours or General programs. An Honours co-op option provides students with the opportunity to gain valuable work experience and to build career relations in the public or private sectors.
You may take workshops in creative writing and drama, either as electives or in the context of the department's concentrations in Creative Writing and Drama Studies. We also offer minors in English, Digital Humanities, and Drama Studies.
What students are saying about English
---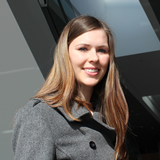 Carleton University's English program is truly anything but textbook. My textbooks are actually a series of short stories, poems, and novels. As an English major, you have the opportunity of reading timeless literature, from Geoffrey Chaucer to Jane Austen. Over the course of four years, I get to read and enjoy great literature, and I get credit for it! The professors are passionate about English and they are all extremely approachable. The best part about an English degree is that you develop important skills in communication and critical thinking that are valuable in your personal life and in the professional world.
Hilary Finch, third-year student in English and Communication Studies