← Programs / Arts / Canadian Studies
Program Summary
The Canadian philosopher John Ralston Saul noted that Canada's "strange peculiarities" make the country unique, exciting, complex and a "perpetually incomplete experiment."
As an Indigenous and Canadian Studies student at Carleton University, you will examine this constantly changing country, discovering more about yourself in the process.
Drawing on disciplines such as art and architecture, literature and language studies, history and politics, sociology and religion, Indigenous studies and women's studies (to name only some of the relevant areas), the SICS program at Carleton encourages new ways of exploring Canada and the diverse peoples, places and practices located within its boundaries.
The Carleton advantage
Canada's first Institute of Canadian Studies was developed at Carleton University more than 50 years ago. And like the country it studies, the Institute has continually reinvented itself. Now known as the School of Indigenous and Canadian Studies, our courses incorporate new knowledge and approaches in order to understand the creative tensions that diversity brings to this land.
Today our program embraces the concepts of "critical nationalism" and the "creative tensions of diversity" to explain how Canada keeps evolving. With faculty expertise in Indigenous studies, anthropology, cultural studies, heritage conservation, history, politics and women's and gender studies, you will gain a well-rounded perspective that will help you develop your own understanding and explanation of Canada.
The School of Indigenous and Canadian Studies also houses the New Sun Chair in Aboriginal Art and Culture—the first university chair in Canada to specialize in this area. This provides students with the expertise of a world-renowned scholar in Aboriginal studies, and the Annual New Sun Conference, organized by the Chair, exposes them to an unparalleled wealth of Aboriginal research and practices.
The capital advantage
Carleton University's location in the Canadian capital, Ottawa, provides an important source of stimulus and support for both faculty and students interested in Canada.
Institutions such as Library and Archives Canada, the National Gallery of Canada, the Canadian Museum of Civilization, the Supreme Court of Canada and Parliament Hill, provide unique resources for research and opportunities for internship placements.
The program
Bachelor of Arts (General)
Bachelor of Arts (Honours)
Bachelor of Arts (Combined Honours)
The School of Indigenous and Canadian Studies at Carleton offers an interdisciplinary program leading to a Bachelor of Arts (BA) General degree, a Honours BA degree or a Combined Honours BA degree.
You will be required to complete a core program designed to encourage an understanding of Canada in all its diversity, from a number of perspectives that are integrated through an interdisciplinary approach. At each level, there are courses offered directly by the School of Indigenous and Canadian Studies.
In addition, other departments offer courses with substantial Canadian content. The School of Indigenous and Canadian Studies encourages you to take some of these courses, based on your own interests. This will enrich your unique program of study and the credits can count towards your degree. You are encouraged to consult with your professors regularly. The intimate nature of the School ensures that you get to know your professors as they will help you develop your understanding of Canada.
Language requirement
As a Canadian Studies student, you will also need to meet a language requirement for graduation, either by taking a French or Indigenous language course or by demonstrating proficiency in French or an Indigenous language.
Mention : Français
You may earn a Mention : Français notation on your records. To do so, you must complete part of your requirements in French and demonstrate a knowledge of the history and culture of French Canada.
Work experience
As a fourth-year student, you will have the opportunity to take a practicum course that provides you with hands-on work experience in an institutional setting.
Two minors
If you are studying in another discipline but have a strong interest in Canadian issues, Carleton offers a minor in Canadian Studies or in Indigenous Studies.
First-year experience
As a first-year Bachelor of Arts student at Carleton, you are strongly encouraged to take a First-year Seminar. Experienced instructors teach small groups (a maximum of 30 students) and provide early and frequent feedback on class assignments and instruction in research, writing and study skills.
Future opportunities
The workplace
Canadian Studies students graduate with a broad, interdisciplinary perspective on Canada, its people, and its central issues. With a firm grounding in a range of approaches across a number of research areas, you will be prepared for a variety of career possibilities.
This program provides an excellent basis for employment in fields such as government service, education, law, museum and archival work, public administration, politics and journalism.
Graduate programs
Graduates of our honours programs are generally well qualified to go on to graduate studies in a variety of fields including Canadian studies, political science and history. Carleton offers a graduate program in Canadian Studies, which draws students from across the country and around the globe.
If you think that you may wish to pursue an advanced degree, you are encouraged to investigate graduate programs early in order to ensure that your program is suited to meet the relevant graduate-level requirements.
Professional programs
Many professional programs, including law, teaching and journalism are interested in attracting well-rounded applicants from a variety of backgrounds. A strong knowledge of Canada and an ability to explain Canada from an interdisciplinary perspective complements knowledge gained from traditional disciplines.
What students are saying about Canadian Studies
---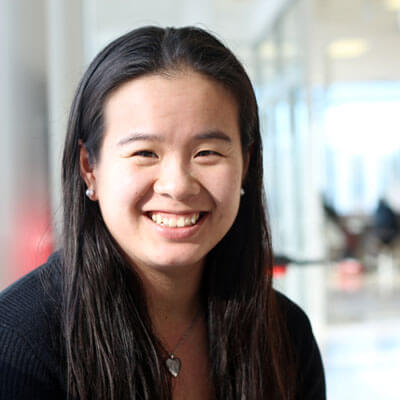 The School of Indigenous and Canadian Studies prepared me for all aspects of university life. In my program of Canadian Studies, I learned and frequently practiced academic skills such as reading, writing, and how to prepare and deliver an oral presentation. I appreciated that the courses were smaller as it allowed me to participate more frequently and get one-on-one help whenever needed.
Hanna Stewart, Canadian Studies student