← Programs / Information Technology / Network Technology (NET)
Program Details
The four-year NET program focuses on the design, management, operation and installation of future complex information networks such as those that make up the Internet and cell phone networks. The program is multidisciplinary in nature, combining courses in computer and network technology with courses in physics, mathematics, business, communications and arts and social sciences.
In this program, you will not only explore theories and concepts but also learn about their practical application. You will learn to design, manage, secure, operate, install and configure advanced IT networks. State-of-the-art networking labs offer hands-on training with real-world equipment. The NET program has a partnership with the Cisco Networking Academy program, whereby students are trained to successfully write the Cisco Certified Network Associate (CCNA) and Professional (CCNP) certification exams. NET students will be able to earn industry-recognized certification, which is in high demand in the job market.
What students are saying about Network Technology (NET)
---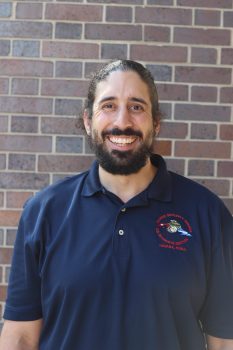 I am constantly impressed with the quality of the instructors and faculty in the BIT: NET program, as well as the amount of practical skills and knowledge we gain. The curriculum we follow, while rigorous, qualifies us to be the sought after talent the networking industry has expressed a need for.
Jason Reifstenzel, NET student