← Programs / International Business / International Strategy and Human Resources Management
Program Details
In this concentration, you will develop the skills required to design and execute international business strategies related to human resources management. Special attention is placed on investigating an organization's external and internal environments, their influences on human resources, and current approaches to hiring, training and evaluating personnel in diverse global organizations. Understanding cultural diversity will be a key component for success in this field.
What students are saying about International Strategy and Human Resources Management
---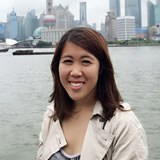 Spending a year in Shanghai has been an incredible experience. From meeting friends from all over the world, to travelling throughout Southeast Asia, it was an unforgettable year. BIB is so much more than a degree. I was able to come home with international exchange and work experiences.
Jessica Wong, International Business student