← Programs / International Business (BIB)
Program Details
The Sprott School of Business offers a Bachelor of International Business which is recognized as a leading program in international business education. With a focus on international business, you will develop cross-cultural skills, become proficient in another language and study abroad for a year in a country where that language is spoken.
The Bachelor of International Business delivers a unique business education that is truly international. It focuses on five key elements:
core courses in business fundamentals;
specialized courses in international business;
intensive training in a language in which you are not proficient, thereby increasing your competitiveness and career options;
a full academic year abroad to enhance language fluency and cultural knowledge; and
an option of three concentrations for further specialization.
The first two years of the BIB program consist of foundation courses in all business areas. You will take courses in international business management, financial and managerial accounting, economics, marketing, information systems, finance and business statistics. During these years, you will also complete intensive language training.

You will spend your third year studying abroad at a partner institution located in one of 13 possible countries. The language you study during the first two years of the program will determine the country in which you are placed. You'll return to Carleton for fourth year to complete the program.
The Sprott School of Business also offers a separate Bachelor of Commerce degree program.
What students are saying about International Business (BIB)
---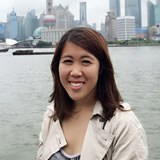 Spending a year in Shanghai has been an incredible experience. From meeting friends from all over the world, to travelling throughout Southeast Asia, it was an unforgettable year. BIB is so much more than a degree. I was able to come home with international exchange and work experiences.
Jessica Wong, International Business student
Explore International Business (BIB) at Carleton University