← Programs / International Business / International Marketing and Trade
Program Details
This concentration prepares students with the required skills for assessing international expansion opportunities. It focuses on marketing management, as well as on the international consumer perspective. As culture plays an important role in explaining why consumers behave differently in different parts of the world, students will learn how to adapt business strategy to those cultural differences and new environments. They will also learn how to assess the different foreign expansion alternatives that companies face when going abroad. This conceptual and practical approach allows students to help companies to successfully compete in international markets.
What students are saying about International Marketing and Trade
---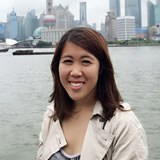 Spending a year in Shanghai has been an incredible experience. From meeting friends from all over the world, to travelling throughout Southeast Asia, it was an unforgettable year. BIB is so much more than a degree. I was able to come home with international exchange and work experiences.
Jessica Wong, International Business student