← Programs / International Business / Global Financial Management and Systems
Program Details
This concentration focuses on the management of the financial function within firms and understanding of the global context in which it occurs. You will examine how international firms raise and manage capital, including problems inherent in moving funds across international boundaries. You will also learn about the institutions that monitor and regulate the flow of capital, and the economic conditions that influence this flow.
What students are saying about Global Financial Management and Systems
---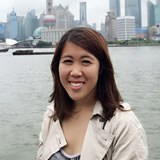 Spending a year in Shanghai has been an incredible experience. From meeting friends from all over the world, to travelling throughout Southeast Asia, it was an unforgettable year. BIB is so much more than a degree. I was able to come home with international exchange and work experiences.
Jessica Wong, International Business student