← Programs / Arts / Anthropology
Program Summary
Anthropologists study human beings, globally and cross-culturally, and recognise that each way of life is but one possibility among many. In a pluralistic world, where people from different places and backgrounds frequently interact, anthropology is an important tool for helping us understand each other and the rapid changes going on around us. Anthropology offers the potential to broaden our understanding of what it means to be a person, to question what passes as "normal" or "natural", and to examine the world we inhabit as interconnected by environmental, political, economic, cultural and social forces.
While anthropologists have traditionally studied in small scale, non-Western societies, today we apply our participatory research methods and a combination of humanistic and social scientific perspectives to all kinds of situations: if people do it, you can study it as an anthropologist.
Carleton's anthropology program specializes in socio-cultural anthropology, which is the study of contemporary societies and cultures through direct engagement, participant-observation and other qualitative methods. Our faculty work in various contexts and communities in Alaska, Brazil, Canada, Mexico, Morocco, New Zealand, Thailand, the Andes, and Sub-Saharan Africa, among others. Our faculty specialize in a range of topics including:
the study of Indigenous people's lives in context (e.g. indigenous-state relations; governance & colonialism; language; urban indigenous communities).
environmental issues (e.g. human-environmental relations; subsistence politics; the Anthropocene; climate change; natural resources)
transnational & global issues (e.g. transnational adoption; development; migration; diaspora; sex tourism)
race, ethnicity, and nationalism (e.g. ethno-history; ethno-politics)
selfhood, personhood, subjectivity, identity, psychiatric anthropology, and phenomenology;
genders and sexualities (e.g. motherhood; reproductive health; gendered childhood; feminist theories/methodologies).
political economy (e.g. global capitalisms; processes of commodification; capitalist and non-capitalist societies)
The Carleton advantage
Strong academic programs
Carleton's undergraduate program in Anthropology exposes students to various theoretical, methodological, topical and regional issues. Our faculty include award winning teachers and researchers, leading figures in the field and young scholars doing innovative work. This is a great place to learn sociocultural anthropology, as our department is known to be both a welcoming space respectful of diversity, and an intellectually stimulating environment, where low student-faculty ratios allow for more face-to-face interactions.
Applied work experience
Students in the final year of a BA (Honours) in Anthropology may obtain departmental permission to enrol in a half credit field placement (ANTH 4000). This is a unique opportunity to gain practical experience in a relevant organization based in Ottawa. Instead of attending classes, students will spend up to one day a week working and developing professional skills relevant to anthropology.
Co-op opportunities
Available to Honours students, this program matches a student with an employer. The student will work for three terms (one year), normally Summer, Fall, and Winter terms beginning at the end of third year. The Co-op program provides an opportunity to gain valuable professional experience and combine work placements with academic study. To learn more, contact Cooperative Education.
The capital advantage
Ottawa is home to numerous institutions and organizations that can provide unique opportunities for research or work experience, including the Canadian Museum of History, Library and Archives Canada, Statistics Canada and many international development organizations.
The program
Bachelor of Arts (General) in Anthropology
The BA (General) program is a 15-credit degree program. At least 6.0 credits must be in Anthropology. Students take fewer courses than in the Honours program and, in consultation with faculty advisors, can tailor their program to suit their interests and career goals.
Bachelor of Arts (Honours) in Anthropology
The BA (Honours) program is an intensive and in-depth program of study. It is a 20-credit degree program. At least 9.0 of your credits must be in Anthropology. Honours programs can be combined with other disciplines for a Combined BA (Honours) degree. Students must complete 7.0 credits in Anthropology and fulfill the requirements for the other discipline. In addition, students not majoring in Anthropology may pursue a minor in Anthropology.
Global and International Studies
Anthropology offers a specialization in Globalization, Culture and Power (7.5 credits in Anthropology) as part of the Bachelor of Global and International Studies (BGInS). It gives students substantial exposure to the main complementary aspects of globalization; large transnational movements and institutions on the one hand, and particular cultures, contexts, and struggles on the other. Anthropology also participates in the Global Development specialization (1.5 credits in Anthropology). You have to be a student in Global and International Studies to take these specializations. Learn more here.
Core courses
While our Honours program requires students to take various cores courses, it is also designed to be flexible. Our prerequisites allow students to move easily through their degree program, including taking credits in our Ethnography series (ANTH 2610-2690) in the first year of the program. In the Honours program, required courses include either Introduction to Anthropology (ANTH 1001) or Introduction to Issues in Anthropology (ANTH 1002); a year-long course, Foundations in SocioCultural Anthropology (ANTH 2001), any two courses in our ethnography series (ANTH 2610-2690); and the following core theory and methods courses: Ethnographic Research Methods (ANTH 3005), History of Anthropological Theory (ANTH 3007) and Contemporary Theories in Anthropology (ANTH 3008). Your BA Honours degree is capped off with the option to take Honours Research Paper in Anthropology (ANTH 4900) where you demonstrate your anthropological knowledge and analytical skills in a major research essay on a topic of your choice.
First-year experience
First-year BA students are strongly encouraged to include a First-year Seminar (FYSM) in their first-year course load. First-year Seminars will get you away from the lecture hall and give you the chance, in a small class of no more than 30, to discuss and debate topics with your classmates and your professors. You will also get early and frequent feedback on class assignments and instruction in research, writing and study skills. Although some FYSMs count as courses leading to a major, you do not have to choose a FYSM in your major discipline. Students are also limited to one FYSM.
Future opportunities
The workplace
Anthropology prepares you for a variety of careers and work opportunities. While some anthropologists work in universities, colleges, and museums as teachers and researchers, our graduates apply their anthropological knowledge in a wide range of workplaces, including federal government departments, NGOs, community organizations, schools, or in the private sector.
The skills learned through the study of anthropology are highly transferable and increasingly recognized in fields as diverse as immigration, international development, public health, education, journalism, tourism and recreation, cultural resource management, law, city planning, marketing, advertising, or policy making. For instance, anthropological knowledge is important to work with organizations assisting newly arrived refugees, schools increasingly looking to hire 'cultural liaison officials' to assist teachers, students, and their families, or agencies seeking project consultants to assess social and environmental impacts.
Graduate studies
BA (Honours)/BGInS graduates may also be eligible to go on to graduate studies in Anthropology as well as a variety of interdisciplinary fields including:
Indigenous studies;
political economy;
global development;
environmental studies; and
women's and gender studies.
Professional programs
Many professions encourage well-rounded applicants from a variety of backgrounds to apply. Anthropology provides a strong foundation for a number of professional programs such as urban planning, medicine, teaching and law and you are encouraged to pursue your interest in these fields.
What students are saying about Anthropology
---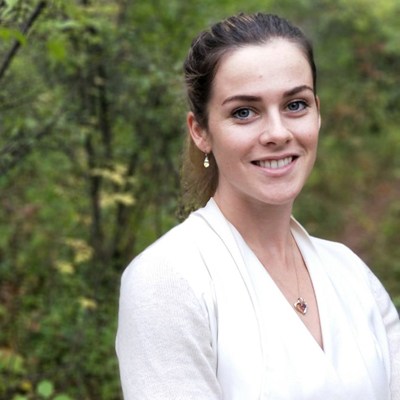 Anthropology's field placement course was a great way to transition from student life to professional experiences. I worked one day a week with a team at the Ottawa Hospital Research Institute (OHRI) doing a literature review on transitions from hospital palliative care to community healthcare. This placement helped me develop a unique professional network, broadened my research skills, and gave me an opportunity to showcase my abilities and how anthropology is a valuable asset to a research team. This was an invaluable experience for me and, at the end of the placement, I was hired for the summer to continue working as a member of the same medical research team.
Mary Scott, Anthropology student