← Programs / Engineering / Aerospace Engineering
Program Details
Our aerospace engineering program emphasizes the development of analytical, computational, and hands-on engineering and design skills related to the aerospace field. The broad range of topics and applications included in this discipline are covered in four main streams: Aerodynamics (aerospace propulsion and atmospheric flight); Aerospace Structures (lightweight vehicles for flight and space travel); Aerospace Electronics and Systems (aircraft control, communication and navigation systems); and Space Systems Design (astronautics and space/satellite technology). All four streams emphasize the development of practical and problem-solving skills based on hands-on laboratory and design work.
What students are saying about Aerospace Engineering
---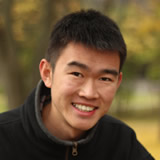 As an Aerospace Engineering student at Carleton you get to actively participate in a variety of great design projects. These projects are not only really fun to work on, they also allow you to apply all the skills you learn in the classroom to real life situations. After I graduate, I hope to work within the aerospace industry and specialize in structural design.
Samuel Cheung, Aerospace Engineering student