← Programs / Engineering / Aerospace Engineering
Program Summary
Our aerospace engineering program emphasizes the development of analytical, computational, and hands-on engineering and design skills related to the aerospace field. The broad range of topics and applications included in this discipline are covered in four main streams: Aerodynamics (aerospace propulsion and atmospheric flight); Aerospace Structures (lightweight vehicles for flight and space travel); Aerospace Electronics and Systems (aircraft control, communication and navigation systems); and Space Systems Design (astronautics and space/satellite technology). All four streams emphasize the development of practical and problem-solving skills based on hands-on laboratory and design work.
The Carleton advantage
Carleton University established the first Bachelor of Engineering (BEng) degree program in Aerospace Engineering in Canada. Carleton's program is recognized for:
a wide range of topics offered within four streams of study;
a unique and challenging final-year design project that emulates a design office project at an aerospace firm;
an emphasis on problem-solving skills, and hands-on laboratory and design work; and
excellent scholarships for high-standing students.
Our laboratory and research facilities
Carleton's laboratory and computer facilities are unparalleled. For example, you will have access to multiple wind and water tunnels, including the unique high-speed wind tunnel in the Minto Centre for Advanced Studies in Engineering that provides a flow speed of up to one-and-a-half times the speed of sound. In addition, you will benefit from Carleton's proximity to, and close association with, government organizations such as the National Research Council Canada.
Co-op opportunities
As a student in the Aerospace Engineering program you will have the opportunity to apply to the Co-operative Education Program. Co-op integrates degree-related, paid work terms into your degree program. A minimum of four work terms are required to obtain the Co-op designation on your degree. Often, the four consecutive work terms following third year take place with the same employer. Our program is closely associated with a wide range of private and public service employers seeking Aerospace and Mechanical Engineering candidates, giving students valuable work experience and contacts that will benefit them in the future. The pattern of work and study terms for the co-op option is shown in the following table.
The capital advantage
Ottawa is a global technology leader. Sharing a city with some of the world's best tech companies and government laboratories offers excellent opportunities for co-op and internship placements, as well as a high number of prospects for future employment. Nearly 79,000 people in the national capital are employed by more than 1,800 tech companies, including multinational giants who lead the way in telecommunications, software, computer systems, aerospace, sensor technologies, the environment, security and defence, construction, semiconductors, and wireless technologies.
The program
The BEng program in Aerospace Engineering is fully accredited by the Canadian Engineering Accreditation Board. When you graduate from this program, you will meet the educational requirements for registration as a professional engineer.
There are four streams in the Aerospace Engineering program: aerodynamics, propulsion, and vehicle performance; aerospace structures, systems, and vehicle design; aerospace electronics and systems; and space systems design. All streams provide a foundation in the key disciplines of dynamics, thermo-fluids, solid mechanics and materials—disciplines that are essential to the design of airframes, space platforms and propulsion systems.
In the aerodynamics, propulsion, and vehicle performance stream, you specialize in aircraft aerodynamics, performance, control and propulsion technologies. The aerospace structures, systems, and vehicle design stream focuses on lightweight structures and materials for aircraft and space vehicles. The aerospace electronics and systems stream concentrates on modern aircraft and spacecraft electronics for navigation, guidance, communication and remote sensing. Included are courses on software structures, signal processing, electronics and telecommunications. The space systems design stream emphasizes spacecraft and satellite design and mission planning, with courses dedicated to orbital mechanics, spacecraft design, communication, propulsion and dynamics.
All of the aerospace streams begin with a common set of courses that provide a foundation in engineering, mathematics and science. These are followed by increasingly specialized courses throughout the remainder of the four-year program.
Future opportunities
As a graduate of the Aerospace Engineering degree program, you will be well prepared for a challenging career within the aerospace design and manufacturing industry, or in airline and space operations, government research laboratories, and aircraft certification and accident investigation authorities.
What students are saying about Aerospace Engineering
---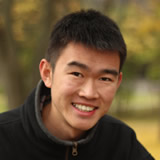 As an Aerospace Engineering student at Carleton you get to actively participate in a variety of great design projects. These projects are not only really fun to work on, they also allow you to apply all the skills you learn in the classroom to real life situations. After I graduate, I hope to work within the aerospace industry and specialize in structural design.
Samuel Cheung, Aerospace Engineering student