← Programs / Global and International Studies / Teaching English in Global Contexts
Program Summary
Study the place of the English language in an increasingly interconnected and globalized world, and the benefits and challenges it brings. Learn how to teach English as an international language using current methods and obtain valuable accreditation as an English teacher.
What students are saying about Teaching English in Global Contexts
---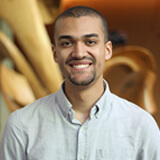 I chose the Bachelor of Global and International Studies (BGInS) degree because of its multidisciplinary approach to creating global citizens. In the BGInS degree, I am surrounded by students interested in law, global development, politics and the environment who are linked together by our passion for international relations. Carleton is located in Ottawa, the nation's capital, and this proximity to the creation of Canadian federal policy has allowed me to begin practically applying my studies at the Library of Parliament.
Keean Nembhard, Bachelor of Global and International Studies student