← Programs / Commerce / Supply Chain Management
Program Summary
In today's global economy, supply chain management has become an increasingly important area of business. To remain competitive, firms rely on networks of companies called supply chains. Supply chains integrate all of the processes involved in the supply and demand of products and services through coordinated efforts.
Develop the essential skills and expertise to manage geographically dispersed networks of suppliers, manufacturers, logistic services providers, transportation carriers, distributors, service support operators and customers.
What students are saying about Supply Chain Management
---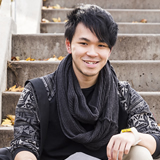 The Bachelor of Commerce has been a game changer for me. I came in knowing there was a world out there, but wasn't sure where I fit in. Now I'm walking out with relevant work experience and know my strengths in business.
Anthony, Bachelor of Commerce student