Program Summary
How are new technologies changing the ways we interact with each other and live our lives? Why are many jobs becoming increasingly short term and how is this situation affecting people's families, communities, and self-identities? Why do social problems like poverty, racism, sexism, homophobia, and ageism persist in the modern world? What can we do to address these problems? What is it like to live with discrimination when many of the doors to social participation are closed to you? How do we define what is 'normal' and what happens to those who don't fit within these definitions? Sociology asks these and other questions in order to understand the powerful forces that shape the world and societies in which we live today. It is also the study of our personal and lived experiences of those worlds and societies, and how our self-identities, future opportunities and ways of life are shaped accordingly. If you are interested in these kinds of questions, sociology is a good fit for you.
The Carleton advantage
Strong academic programs
Carleton's undergraduate program in Sociology is one of the oldest, strongest and most comprehensive in the country. Our faculty includes leading national figures in sociology and exciting young scholars who bring innovative work into our program. We are known for our strong roots in sociology as well as our openness to interdisciplinary perspectives. We are committed to training students who will be active agents for positive social change.
Community-engaged sociology 
Sociology students in their final year of the Bachelor of Arts Honours program have the opportunity to register in a half credit community-engaged sociology course (SOCI 4170). This is a unique chance to gain experience working with community groups that are involved in addressing community-level social problems in Ottawa. Students will work in small teams conducting research, producing media campaigns, and organizing public events for community organizations. This course is an excellent opportunity to take the first steps in a career oriented toward positive community development.
Co-op opportunities
A co-op option is available to Honours students in Sociology and allows you to combine work terms with academic study. Work terms exist in a variety of public and private sector fields, and give you the opportunity to apply information and skills obtained in class, such as social survey design and both quantitative and qualitative data analyses, to practical social issues and problems. Students in co-op can gain the experience and develop the skills needed to acquire marketable areas of expertise. Work placements also offer a perspective on career preferences and interests, with an opportunity to develop job networks.
The capital advantage
Ottawa is home to numerous institutions and organizations that can provide unique opportunities for research or work experience, including the Canadian Museum of History, Library and Archives Canada, Statistics Canada and many international development organizations.
The program
Bachelor of Arts (General) in Sociology
This is a 15 credit program requiring at least 6 credits in Sociology including 1 credit of first year courses, 1 credit of theory, and 1 credit of research methods. In consultation with faculty advisors, you are free to tailor your program to suit your interests and career goals.
Bachelor of Arts (Honours) in Sociology
This is an intensive, in-depth 20 credit program in which at least 9 of your credits must be in Sociology. Required courses include 1 credit of first year Sociology, 1 credit of second year theory, a half credit of third year theory, 1.5 credits of second and third year research methods, and a fourth year honours seminar or honours thesis project. You will also take a number of sociology electives and electives of your choice from other disciplines. The Honours program allows you to explore your discipline in more depth and gives you access to the co-op program, the Social Justice Stream, graduate studies (Masters and Doctoral degrees), and professional programs.
The Honours program can be combined with other disciplines for a BA Combined Honours. Students must complete 7 credits in Sociology and fulfill the requirements of the other discipline. In addition, students not majoring in Sociology may pursue a minor in Sociology, consisting of 4 credits in Sociology courses.
Honours – Stream in Social Justice 
This program is intended to train students who are interested in producing social change at the community level. It is open to students in the Honours and Combined Honours degree programs. In addition to the core courses required in the BA Honours, students are required to take specific courses relating to social justice and community engagement including:
Foundations in Social Justice – which introduces students to social justice issues and theories;
Social Justice in Action – which brings people working in community organizations into the classroom to teach students about the practicalities and challenges of social justice work;
Studies in Collective Action and Social Movements – which explores research on how social movements bring about social change;
Community-Engaged Sociology – in which students are matched up with local community-based organizations to work on projects aimed at producing community awareness and change
Bachelor of Global and International Studies – Specialization in Global Inequalities and Social Change
This program leads to a Bachelor of Global and International Studies (BGInS), rather than a Bachelor of Arts. In a sense, it is designed to do at the international level what the Specialization in Social Justice does at the community level – study and understand issues of inequality, how they come about, how they are institutionalized, what their effects are, and how they can be alleviated. Students take a required 7.5 credits in Sociology courses in addition to required courses within the Bachelor of Global and International Studies program. Courses in this program are focused on international issues of stratification, racial relations, gender and sexuality issues, international migration, human rights, political violence, and many other topics relevant to the production of inequality at the global level. Students in this program also have a language requirement and an international experience requirement that opens up opportunities for a placement in an international agency, a term of full time study at an overseas university, or a Carleton experiential learning course abroad. Learn more details here.
Future opportunities
The workplace
Sociology prepares you for a variety of careers. Common career paths include:
Federal, provincial, and municipal government. Graduates work as policy analysts, program reviewers, and statistical researchers within Statistics Canada, Industry Canada, the Public Health Agency, and others. A number of our graduates have also entered into criminal justice related fields including corrections and border services.
Business and professional work. With skills in research, writing, and understanding social processes, many graduates work as corporate sales managers, banking personnel, human resources staff, and advertising and public relations specialists.
Community service work. Many graduates work in community organizations engaged in social issues at the local level.
Non-Governmental Organizations. Our graduates specialize in the field of international development and community development.
Graduate studies
BA Honours graduates may also be eligible to go on to pursue Masters and Doctoral degrees in Sociology as well as a variety of related fields including:
Canadian Studies
Political Economy
International Affairs
Environmental Studies
Communication Studies
And many others.
Professional programs
Many professions encourage well-rounded applicants from a variety of backgrounds to apply. Sociology provides a strong foundation for a number of professional programs that require an undergraduate degree, such as law, education advanced degree, urban planning, and health policy. Many of our graduates enter into these programs.
What students are saying about Sociology
---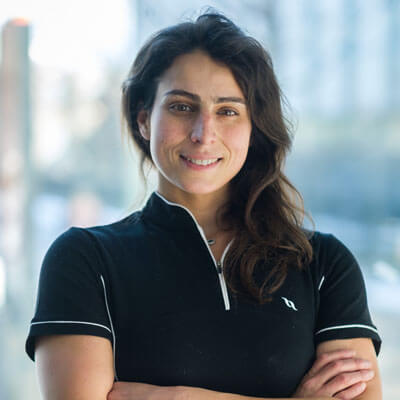 Sociology at Carleton presented me with many opportunities, such as becoming a Research Assistant for projects headed by faculty on youth homelessness. I also gained practical work experience though the Community Engaged Sociology course. I have been shown tremendous support throughout my studies which, combined with these opportunities, has helped me to discover and begin working towards a future career in a field that I'm extremely passionate about.
Charlotte Smith, Sociology graduate