← Programs / Arts / Political Science
Program Details
Where better to study politics than the nation's capital? Our location in Ottawa provides you with numerous chances to see politics not only nationally but internationally. You will examine such topics of study as international relations, transitions to democracy, parties and elections, globalization and social movements, and the culture and ideas of politics.
You can focus on one of seven areas of study: Canadian Politics; Comparative Politics and Area Studies (Global North) or Comparative Politics and Area Studies (Global South); Gender and Politics; International Relations; North American Politics; Political Theory; and Public Affairs and Policy Analysis.
International exchanges are an exciting possibility during your third year. In fourth year, a Canadian/British Parliamentary internship or an internship with the Washington Center are options for consideration.
Honours, Combined Honours and General programs are offered. A co-op option, a minor and a Mention : Français are also available.
What students are saying about Political Science
---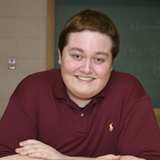 Being able to live and learn in the Canadian political hub of Ottawa was a great experience. Not only was I able to learn in the classroom from some of the best professors in the country, but I was able to gain practical experience working in the political field, through a number of different opportunities available on Parliament Hill. Carleton also helped ensure that completion of my degree became a reality, through its generous scholarship and bursary program. Carleton was everything I hoped it would be, and more.
Dustin Hutton-Alcorn, fourth-year student in Political Science and Human Rights