← Programs / Information Technology / Optical Systems and Sensors (OSS)
Program Summary
Our Optical Systems and Sensors (OSS) program is designed to provide you with a strong foundation in IT and electronics combined with the leading optics/photonics technology. This program combines computer programming, and signal and image processing courses with foundational courses in physics, math, project management and business. While also acquiring a strong IT background, students will learn about digital signal processing, optical communication networks, lasers, manufacturing and advanced optical component design through our specialized hands-on laboratories. Upper year courses include advanced subjects such as computer vision, remote sensing (especially LIDAR), and biomedical imaging and biosensors. Our program has very strong ties with industry and we make every effort to ensure that the program remains up to date with current trends through an industrial advisory board (in the IT, Laser, Optics and Photonics fields). Students that possess both IT skills and a fundamental understanding of optical technologies are in extremely high demand in today's local industries.
The Carleton advantage
Carleton University has joined forces with Algonquin College to offer this unique program. In this program, you will benefit from the best facilities, teaching staff and expertise that both institutions have to offer. This unique combination of resources and expertise will give you a clear advantage in this area.
Laboratory facilities
Carleton University's laboratory and computer facilities are extensive, with modern facilities in our Azrieli Pavilion building, our well established optical and semiconductor fabrication facility and a new Centre for Nanoscale Sensor Interfaces. At Algonquin College, courses are offered in advanced laser and photonics laboratories in the Advanced Technology Centre. Both institutions offer smart classrooms and state-of-the-art computer labs.
Co-op opportunities
A flexible co-operative education option will be available to you as an OSS student. The co-op option adds an additional year to your studies. Usually, you will complete your first co-op term in the summer after your second year of studies, and your second, third and (optional) fourth co-op terms in the winter, summer and fall after the fall term of your third year. Your placements can be in one of the many companies in Ottawa's thriving tech sector dealing with communications, optics/photonics and lasers, or other private firms.
The capital advantage
Where better to study optical systems and sensors than in Ottawa, Canada's capital? Ottawa has a thriving high-tech sector that makes extensive use of photonics-related technologies, as well as important government research facilities in lasers and photonics.
The program
When you graduate, you will receive both a Bachelor of Information Technology degree in Optical Systems and Sensors from Carleton University and an Advanced Technology diploma from Algonquin College.
The program offers a comprehensive education combined with practical experience. You will build a strong foundation in mathematics and physics prior to learning all aspects of photonics, optics and lasers. These include the theory of lasers, optics and optical communications and extensive hands-on experience with relevant real-world photonics and advanced laser equipment.
You will also take courses in business and the humanities to round out your knowledge and awareness of the role of technology in society. The program emphasizes the development of your oral and written communication skills.
Once registered for this program, you will be considered a student at both Algonquin and Carleton. You will benefit from the outstanding facilities, teaching staff, resources and expertise that both institutions offer.
Note: The program has been designed for full-time studies; to ensure the necessary student/teacher interaction, enrolment in the program is limited.
Future opportunities
Technologies related to optical systems and sensors permeate education, research and industry! Your future could be as varied as developing tools for autonomous cars to developing life-changing laser-based surgical equipment. All of this through one program!
What students are saying about Optical Systems and Sensors (OSS)
---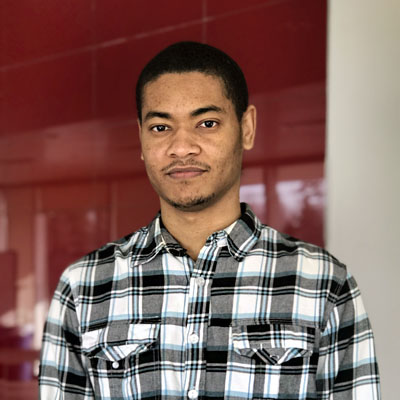 Discoveries in the field of photonics enable things that would be hard or impossible to do with other technologies. In this program, I have been involved in research, had the chance to do co-op work terms, and participated in several field trips, where I networked with potential employers and saw applications of technologies in this field.
Adama Bertrand, Optical Systems and Sensors student