← Programs / Global and International Studies / International Economic Policy
Program Summary
(Disciplinary; Department of Economics)
This disciplinary specialization provides a good general understanding of the economic forces invoked by government intervention and helps students gain familiarity with current best evidence on the magnitude of these forces. The program's relatively non-technical approach will give students with diverse backgrounds the opportunity to learn about issues related to economic globalization, international and public-sector economics, and the ways in which associated challenges might be resolved for the improvement of people's well-being. This specialization will be of particular interest to students who aspire to work in economic policy institutions such as central banks, government finance ministries, trade policy institutions, financial regulatory agencies, macroeconomic think tanks, and international lending institutions.
What students are saying about International Economic Policy
---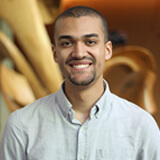 I chose the Bachelor of Global and International Studies (BGInS) degree because of its multidisciplinary approach to creating global citizens. In the BGInS degree, I am surrounded by students interested in law, global development, politics and the environment who are linked together by our passion for international relations. Carleton is located in Ottawa, the nation's capital, and this proximity to the creation of Canadian federal policy has allowed me to begin practically applying my studies at the Library of Parliament.
Keean Nembhard, Bachelor of Global and International Studies student