← Programs / Commerce / Information Systems
Program Summary
Information Systems (IS) professionals help organizations achieve outstanding performance. Their dual understanding of business processes and information and communication technologies makes them ideal candidates to deliver cutting edge solutions to exploit existing and create new business opportunities.
IS graduates are in high demand across all sectors and organizations of all sizes.
What students are saying about Information Systems
---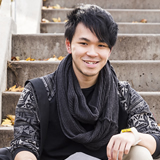 The Bachelor of Commerce has been a game changer for me. I came in knowing there was a world out there, but wasn't sure where I fit in. Now I'm walking out with relevant work experience and know my strengths in business.
Anthony, Bachelor of Commerce student