← Programs / Humanities (Great Books)
Program Details
In the Bachelor of Humanities, students read the world's most influential books and explore the world's most exciting ideas in art, philosophy, history, literature, classics, music, religion and science.
In this interdisciplinary Liberal Arts program, students study the world's greatest ideas, books, and art works produced by thinkers from the span of recorded world history— from ancient Mesopotamia to modern America. The emphasis of the program is on ideas, explored through small discussion groups and writing assignments. The typical Humanities student loves to read, and is excited about sharing ideas with students and professors.
The Bachelor of Humanities can take you anywhere you want to go. Humanities students graduate with outstanding research, writing, and communications skills, and they normally rise very quickly in their chosen professions. Humanities students can ask to be paired with a professional mentor and can gain insight into the workplace before they graduate. Graduates may go on to rewarding careers in law, journalism, teaching, medicine, business, policy analysis, foreign service, international relations, public service, writing and research.
Bachelor of Humanities students normally combine Humanities with another discipline to receive a Combined Honours degree or a minor in subjects such as Art History, English, History, Philosophy, Political Science or Religion. The Bachelor of Humanities also offers a Humanities and Biology stream and a Study Year Abroad stream. A Bachelor of Journalism and Humanities degree is also available.
What students are saying about Humanities (Great Books)
---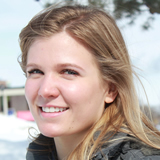 My Humanities program is exactly what I wanted. I get to learn all about the growth of society through history in religion, philosophy, art and much more. I feel worldly and well-rounded from the program because it's a bit of everything. The small class-size allows you to learn course material better through close discussions with your professors and classmates. The rewards far exceed the challenges. I have learned a lot from the program, especially in my writing skills. It's even better that I get to study in the beautiful city of Ottawa.
Tyra Swick-Blake, Humanities student