← Programs / Arts / History and Theory of Architecture
Program Details
This program explores the history and meaning of the built environment, and how it reflects and shapes human circumstances. We do this both inside and outside the classroom. The program offers a selection of courses on architectural history and theory ranging from antiquity to postmodernism. We also make regular visits to sites of outstanding architectural interest, both within the national capital region and beyond. The program will help you develop skills such as critical and analytical thinking, creative problem-solving, and visual literacy and communication: all of which enhance employability in a wide range of job types.
As a History and Theory of Architecture student you can access the rich architectural heritage of Ottawa and the National Capital Region. You can also explore opportunities to take one or more courses abroad. Students in third or fourth year are encouraged to take advantage of the program's practicum option, in which they can gain real-world experience.
Honours and General programs are offered. A minor in History and Theory of Architecture is also available.
What students are saying about History and Theory of Architecture
---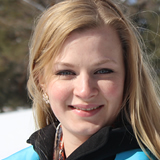 The Faculty of Arts and Social Sciences and its members have become an educational family to me. I have spent many hours in the St. Patrick's building, and let me tell you, it never gets boring. You will always find something or somebody interesting. Whether it's a guest lecture from Rome or simply a friend from class, St. Patrick's becomes like a second home. I encourage anybody who is interested in pursuing a deeper knowledge of Architecture and Art to be a part of Carleton's experience.
Jana Nitschke, History and Theory of Architecture student