← Programs / Global and International Studies / Globalization, Culture, and Power
Program Summary
(Disciplinary; Department of Anthropology and Sociology)
The discipline of Anthropology offers conceptual and methodological tools to frame the concepts of "culture" and "global" in the context of globalization processes, shedding light on issues such as cultural survival; shifting racialized, gendered, ethnic and national identities; and cultural meanings. This specialization will allow you to use Anthropology to understand globalizing processes as deeply historical and spatially situated and to become conversant with the intersection of globalization with economic inequality, ecological vulnerabilities, colonial legacies, health practices and institutions, and new visions of human rights.
What students are saying about Globalization, Culture, and Power
---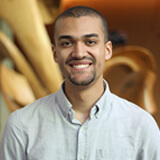 I chose the Bachelor of Global and International Studies (BGInS) degree because of its multidisciplinary approach to creating global citizens. In the BGInS degree, I am surrounded by students interested in law, global development, politics and the environment who are linked together by our passion for international relations. Carleton is located in Ottawa, the nation's capital, and this proximity to the creation of Canadian federal policy has allowed me to begin practically applying my studies at the Library of Parliament.
Keean Nembhard, Bachelor of Global and International Studies student