← Programs / Global and International Studies / Global Politics
Program Summary
(Disciplinary; Department of Political Science)
Acquire the knowledge necessary for an engagement with the critical dimensions of global politics. This specialization takes a problem-focused and applied approach to the study of global political issues such as economic relations and the gap between rich and poor, democracy and its economic and political benefits, human rights and the different emphasis placed upon rights by different societies, war and peace, ethnic conflicts around the world, and the politics of the environment. You will gain the skills and experience necessary to better understand and engage in the myriad of arenas in which global politics takes place, including the United Nations, development banks, civil society organizations, refugee organizations, international NGOs and others.
What students are saying about Global Politics
---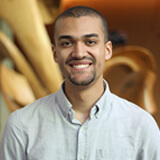 I chose the Bachelor of Global and International Studies (BGInS) degree because of its multidisciplinary approach to creating global citizens. In the BGInS degree, I am surrounded by students interested in law, global development, politics and the environment who are linked together by our passion for international relations. Carleton is located in Ottawa, the nation's capital, and this proximity to the creation of Canadian federal policy has allowed me to begin practically applying my studies at the Library of Parliament.
Keean Nembhard, Bachelor of Global and International Studies student