← Programs / Global and International Studies / Global Law and Social Justice
Program Summary
(Disciplinary; Department of Law and Legal Studies)
A key feature of the late-twentieth and early-twenty first centuries is the emergence of law as a technology for governing global identities and for framing global issues. Legal recognition and law reform are increasingly relied upon as instruments to both imagine and manage global issues and identities. This specialization focuses attention on this critical facet of globalization. You will learn about the institutional structures, objectives, and history of global law, covering topics such as immigration, trade, human rights and armed conflict.
What students are saying about Global Law and Social Justice
---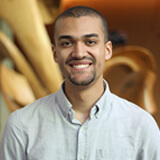 I chose the Bachelor of Global and International Studies (BGInS) degree because of its multidisciplinary approach to creating global citizens. In the BGInS degree, I am surrounded by students interested in law, global development, politics and the environment who are linked together by our passion for international relations. Carleton is located in Ottawa, the nation's capital, and this proximity to the creation of Canadian federal policy has allowed me to begin practically applying my studies at the Library of Parliament.
Keean Nembhard, Bachelor of Global and International Studies student