← Programs / Global and International Studies / Global Development
Program Summary
(Multidisciplinary; Department of Economics)
According to the executive summary of the "White Paper" on International Development Studies in Canada published by the Canadian Association for the Study of International Development (CASID) and the North-South Institute in October 2003, "the study of development provides a window on the world of inequality and the possibilities of overcoming it both internationally and domestically." At Carleton, students pursuing the Global Development specialization will gain a multidisciplinary perspective on this broad and important field by taking foundational courses in anthropology, economics, geography, and political science. The program's core courses together with a rich selection of electives will help students understand the way the world is unfolding in the face of increasingly urgent challenges from climate change to human security to global epidemics. This specialization will be of particular interest to students who aspire to work on development issues in various government departments, non-governmental organizations (NGOs), and certain types of companies operating internationally.
What students are saying about Global Development
---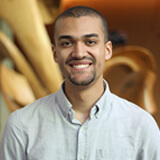 I chose the Bachelor of Global and International Studies (BGInS) degree because of its multidisciplinary approach to creating global citizens. In the BGInS degree, I am surrounded by students interested in law, global development, politics and the environment who are linked together by our passion for international relations. Carleton is located in Ottawa, the nation's capital, and this proximity to the creation of Canadian federal policy has allowed me to begin practically applying my studies at the Library of Parliament.
Keean Nembhard, Bachelor of Global and International Studies student