← Programs / Commerce / Finance
Program Details
This concentration examines how financial managers appropriately allocate their firms' capital to invest in value-enhancing projects and how financial markets value the decisions of the financial manager. Gain an understanding of how money managers and portfolio analysts manage investment risk. This program has been accepted into the CFA Institute University Recognition Program.
What students are saying about Finance
---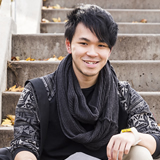 The Bachelor of Commerce has been a game changer for me. I came in knowing there was a world out there, but wasn't sure where I fit in. Now I'm walking out with relevant work experience and know my strengths in business.
Anthony, Bachelor of Commerce student