← Programs / Arts / Environmental Studies
Program Details
The Environmental Studies program at Carleton prepares informed, skilled individuals who participate in the design of sustainable solutions to environmental and social problems and shape the larger environmental debates critical to our future. Graduates include professional policy analysts, decision-makers and advocates involved in a wide range of fields, including the conservation and management of natural resources, formulation of environmental policy, sustainable urban design, environmental education and environmental research. This interdisciplinary program includes core courses, plus the ability to select courses in a wide range of disciplines in the social sciences and natural sciences, including biology, earth sciences, economics, geography, geomatics, history, law, philosophy, political science and sociology. Field courses, work placements, and training in tools like geographic information systems and remote sensing also provide an opportunity to gain practical experience while you study.
The Carleton advantage
The Carleton Environmental Studies program offers you the chance to gain practical experience while you study. The third year of the program includes an Intensive Field Course in which you will receive specialized hands-on training in a variety of applications. As a senior student, you will have the opportunity to gain valuable environmental work experience through placements in a practicum offered in the fourth year of the Honours program. Elements of community service-learning are included in many of our courses, and we encourage all our students to seek out volunteer opportunities with government and nongovernmental agencies relevant to an area of interest.
The capital advantage
When you study environmental issues at Carleton, you will benefit from the university's strategic location beside the Rideau River and the historic Rideau Canal; the many opportunities to gain first-hand experience with Canadian traditions of biodiversity conservation and environmental governance (including shared jurisdiction over the environment and resources); and access to specialized national collections of environmental information and of federal government departments, as well as numerous head offices of environmental non-governmental organizations and businesses.
Choosing the right program
Bachelor of Arts (Honours and General programs)
At Carleton, we offer a Bachelor of Arts General degree and a Bachelor of Arts Honours degree in Environmental Studies. Both programs consist of a core of required courses, as well as a number of program electives. You will be able to select courses in a wide range of disciplines, including environmental science, law, political science, economics, geography, philosophy and psychology, as well as enroll in the integrative core courses in Environmental Studies at each level.
Core courses
The Environmental Studies programs provide students with a solid foundation of core and optional courses in the first two years, followed by an opportunity to specialize in one more areas of special interest. In your first year, you will take Introduction to Environmental Studies and in addition choose two of the following:
People, Places and Environments;
Introduction to the Environment; or
Global Environmental Systems.
You will also take the following core courses in Environmental Studies and Interdisciplinary Science:
Nature, Environment and Society: Theoretical Perspectives;
Sustainable Futures: Environmental Challenges and Solutions;
Natural Laws; and
Human Impacts on the Environment.
Note: if you are entering with 4 U/M science credits, you may request permission to substitute other first-year courses, including science courses, for Introduction to the Environment (ISCI 1001) and Natural Laws (ISCI 2000).
Other core courses include:
Research methods courses;
Introduction to Environmental Ethics;
Environmental Studies Colloquium; and
Environmental and Natural Resources.
In addition to their core courses, students choosefrom a variety of third and fourth year courses with environmental themes (for example, in Political Science, Economics, Geography, Anthropology, Human Rights, Religion and other fields).
Honours program
If you are in the Honours program, your core courses will also include the Intensive Field Course, a seminar in Environmental Studies, and a practicum course. You may also choose to undertake independent research or an environmental project. The fourth-year seminar uses case studies, action learning and research projects to give students competencies in analysis, synthesis and innovation for sustainable futures. We examine how social institutions respond to environmental concerns and how environmental priorities may be reflected in social, political and economic decision-making. The practicum offers valuable work experience in an external agency or organization involved with environmental issues.
In planning your first-year program, you should consider the prerequisite first-year courses that are necessary for the advanced courses you wish to take later. (Please note that you can receive departmental permission to enter a course in another department if you do not have all of the prerequisites.)
Your first-year experience
First-year Seminars
First-year BA students are strongly encouraged to include a First-year Seminar (FYSM) in their first-year course load. Our First-year Seminars will get you away from the lecture hall and give you the chance, in a small class of no more than 30, to discuss and debate topics with your classmates and your professors. Although some FYSMs count as courses leading to a major, you do not have to choose a FYSM in your major discipline.
In planning your first-year program, you should consider the prerequisite first-year courses that are necessary for the advanced courses you wish to take later. (Please note that you can receive departmental permission to enter a course in another department if you do not have all of the prerequisites.)
A sample first year
1.0 credit in Introduction to Environmental Studies;
0.5 credit in People, Places and Environments;
0.5 credit in Introduction to the Environment;
1.0 credit in an introductory social science course from Anthropology, Economics, Law, Political Science or Sociology;
1.0 credit in a First-year Seminar in any subject of interest; and
1.0 credits in electives.
Future opportunities
By studying Environmental Studies, you will learn to use information from many sources as a basis for environmental decision-making. During this process, you will acquire a solid foundation in environmental knowledge, as well as develop the specialized communication skills needed to actively promote yourself and your expertise.
The workplace
New areas of growth in today's job market include those in environmental sectors, where there is a need for individuals who are able to develop new knowledge and innovative applications to meet identified environmental needs. Growth areas in environmental fields include:
sustainability policy and practice;
environmental regulation;
green enterprises;
environmental assessment;
urban planning;
recreation and ecotourism;
protection of endangered species and habitats;
environmental law and policy;
environmental activism and education; and
international environment and development.
Employment opportunities exist in all levels of government, the non-profit sector, education, private sector businesses, communications and consulting.
Today our graduates are working to replace toxic substances, create new environmental laws, educate the next generation, assist in international development, grow organic food crops, conduct environmental assessments and create sustainable futures for us all.
Graduate studies
Graduates of the Honours program may also be eligible to go on to graduate studies in a variety of fields, including environmental studies, geography, planning, resource management, environmental assessment, urban studies, sociology, political science, public administration, philosophy and other fields and disciplines.
If you think you may wish to pursue advanced studies, you are encouraged to investigate graduate programs early in order to ensure that your Environmental Studies program is tailored to meet requirements at the graduate level.
What students are saying about Environmental Studies
---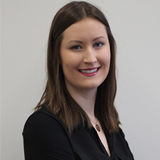 Applying to the Environmental Studies program was one of the best decisions I have made thus far. Throughout my years, I have had the pleasure of engaging in a variety of disciplines within the Faculty of Arts and Social Sciences while gaining knowledge about environmental issues that are facing the world today. The professors make themselves available to assist students in their understanding of these issues and the program provides students with a set of skills that prepares them for careers within the green industry, which are currently in demand as the economy "greens" itself.
Anna Flood, Environmental Studies with a minor in Law student