← Programs / Commerce / Entrepreneurship
Program Summary
Learn about the entrepreneurial process and experience the steps in starting a business—from idea inception to implementation in the marketplace. BCom students take courses with non-business students in the Minor in Entrepreneurship, creating a collaborative and interdisciplinary classroom environment. Carleton offers support and funding opportunities for student entrepreneurs.
Entrepreneurship graduates have the knowledge and skills for careers in entrepreneurship, business development, consulting and small business management.
What students are saying about Entrepreneurship
---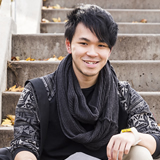 The Bachelor of Commerce has been a game changer for me. I came in knowing there was a world out there, but wasn't sure where I fit in. Now I'm walking out with relevant work experience and know my strengths in business.
Anthony, Bachelor of Commerce student