← Programs / Commerce / Entrepreneurship
Program Details
Learn about the entrepreneurial process by experiencing all of the stages in starting a business—from idea inception to implementation in the marketplace. BCom students take courses with students in the minor in Entrepreneurship, creating a collaborative and interdisciplinary classroom environment.
What students are saying about Entrepreneurship
---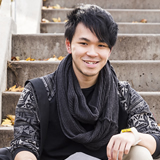 The Bachelor of Commerce has been a game changer for me. I came in knowing there was a world out there, but wasn't sure where I fit in. Now I'm walking out with relevant work experience and know my strengths in business.
Anthony, Bachelor of Commerce student