← Programs / Engineering / Biomedical and Electrical Engineering
Program Summary
The field of health care relies increasingly on technology, with biomedical and electrical engineers leading the way. Carleton's program teaches you principles of electrical engineering and science as they apply to biotechnology and medicine. You will learn about the design of diagnostic and therapeutic devices, bioinstrumentation, automated signal and image analysis, computing and display devices and biometric data readout systems. The program is also designed to meet the prerequisite courses for many medical schools in North America.
The Carleton advantage
Carleton University's Bachelor of Biomedical and Electrical Engineering (BEng) offers:
a progressive co-operative education option;
strong emphasis on biomedical informatics, biosignal processing, IT in biomedicine, medical instrumentation and assistive devices, and microtechnology for sensors and MEMS; and
excellent scholarships for high-standing students.
Our laboratory and research facilities
At Carleton, you will benefit from:
modern, well-equipped laboratories (including a Biomedical Signals and Sensor Laboratory) and computer facilities on campus;
proximity to, and collaboration with, outstanding hospitals in the Ottawa area; and
a superb undergraduate computing network, including portable biological signal acquisition equipment, prototyping workstations, and a campus-wide wireless network.
Co-op opportunities
As a student in the Biomedical and Electrical Engineering program you will have the opportunity to apply to the Co-operative Education Program. Co-op integrates degree related, paid work terms into your degree program. A minimum of four work terms are required to obtain the Co-op designation on your degree. Our program is closely associated with the biotechnology and high technology industry in Ottawa and other regions, giving students valuable work experience and contacts that will benefit them in the future.
The capital advantage
Ottawa is a global technology leader. Sharing a city with some of the world's best tech companies and government laboratories offers excellent opportunities for co-op and internship placements, as well as a high number of prospects for future employment. Nearly 79,000 people in the national capital are employed by more than 1,800 tech companies, including multinational giants who lead the way in telecommunications, software, computer systems, aerospace, sensor technologies, the environment, security and defence, construction, semiconductors, and wireless technologies.
The program
This BEng program is fully accredited by the Canadian Engineering Accreditation Board. When you graduate from the program, you will meet the educational requirements for registration as a professional engineer. The program is also designed to meet the prerequisite courses required by many medical schools in North America.
As a student in this program, you will spend your first year learning the fundamentals of basic science and mathematics, including biology, chemistry and physics. Second year offers introductory courses in electronic circuit design, numerical analysis and programming. Third-year courses provide specialization in digital and analog circuit design, semiconductor device physics, electromagnetics and bioelectrical and biomedical systems. Senior fourth-year courses allow for advanced study in biomedical engineering—including signal processing and medical instrumentation—as well as opportunities to apply your knowledge to the medical and health-care fields.
Future opportunities
As a graduate of this program, you could find employment in health-care establishments and medical facilities, working with computers, medical equipment or medical devices. You could enjoy rewarding work in developing health care technologies such as electronic implants, safer medical instrumentation and devices, or superior data management and diagnostic systems. You will also be well prepared for continued studies at the graduate level or in medicine.
What students are saying about Biomedical and Electrical Engineering
---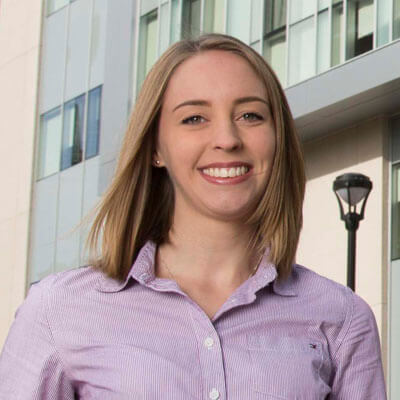 Looking back on it, I never thought that I would be doing a co-op work term at the Princess Margaret Cancer Centre in Toronto. I never thought that I would be sticking electrodes on myself and hooking myself up to a breadboard in order to click a mouse on a computer. I never thought that I would be doing so many different things within my undergraduate years. Ever since I joined Carleton, my whole perspective of what I want to do in the future has completely changed.
Victoria, Biomedical and Electrical Engineering student