← Programs / Commerce / Accounting
Program Summary
Accountants are organizational leaders who provide key strategic counsel, in addition to ensuring financial information accurately reflects an organization's financial position.
Prepare for careers in auditing, financial or management accounting, and taxation. Within the BCom program, you can complete all of the academic courses required to enter the Chartered Professional Accountant (CPA) Professional Education Program. Co-op hours in an approved placement can be counted towards the practical experience requirements to become a CPA. Sprott also offers a Master of Accounting program; MAcc graduates can proceed directly to the CPA Common Final Exam.
What students are saying about Accounting
---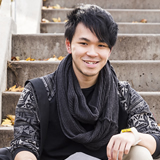 The Bachelor of Commerce has been a game changer for me. I came in knowing there was a world out there, but wasn't sure where I fit in. Now I'm walking out with relevant work experience and know my strengths in business.
Anthony, Bachelor of Commerce student