← Programs / Science / Environmental Science
Program Details
The Environmental Science program brings together the study of biology, chemistry, earth sciences and geography to enable its graduates to address complex and multidisciplinary environmental and conservation problems. Through lecture and seminar courses, hands-on laboratory work and field camps, students become proficient in topics such as water resource management, fish and wildlife ecology, ecological restoration, sustainable resource extraction, environmental monitoring, and environmental policy. In the upper years, students take courses in chosen areas of study and hone their skills in preparing research and thesis projects, working in teams and individually on current problems facing environmental science.
Concentrations are available in Ecology, Biodiversity and Conservation; Chemistry; and Earth Sciences. The Environmental Science honours program is accredited by ECO Canada (www.eco.ca), which aids the graduates of our program in following their own interests and paths to tackle a wide range of environmental issues.
What students are saying about Environmental Science
---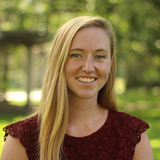 Having always been passionate about nature and the environment, choosing Carleton for Environmental Science was an easy decision for me. I liked the small size of the program, the option of doing co-op, and the field courses offered. The practical, hands-on experience I have obtained from these field courses has allowed me to pursue co-op jobs in ecology and conservation—two fields in which I would like to explore employment post-graduation.
Shannon Clarke, Environmental Science student