← Programs / Arts / Criminology and Criminal Justice
Program Details
Our students acquire a comprehensive, multi-disciplinary understanding of the causes and definitions of crime and criminal behaviour, criminal law and its administration, and social and institutional responses to crime.
You will personalize your program by choosing one of three concentrations: Law, Psychology or Sociology. In addition, possible field placements in organizations such as the Crown Attorney's Office, criminal law offices or the Royal Ottawa Hospital (Forensic Program) give you hands-on experience in real-life situations, including front-line work with offenders, victims, police and lawyers, to name a few. Other placements can match you with researchers and policy analysts involved in criminal justice and crime prevention.
Carleton's location in Ottawa gives you research and employment opportunities at the Department of Justice, the RCMP, the Correctional Service of Canada, the National Crime Prevention Centre and the Canadian Resource Centre for Victims of Crime.
Criminology is offered as an Honours program.
What students are saying about Criminology and Criminal Justice
---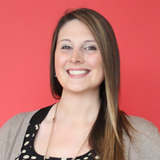 The atmosphere in the Institute of Criminology and Criminal Justice is friendly, welcoming and personable, while at the same time academically rigorous. The institute provides an environment that truly promotes student engagement and encourages both personal and academic growth. The institute's administration has provided me with exceptional guidance and advice as well as valuable knowledge. The professors in the Institute of Criminology are remarkably accessible and approachable. My field placement gave me a unique view of the professional world of the criminal justice system in Canada that has been indispensable in helping me make important decisions regarding potential career pathways. My placement also gave me the opportunity to network within the field. My very positive experience over the past four years confirms that I made the right choice by choosing the Criminology program at Carleton University.
Lesley Zannella, fourth-year student in Criminology