← Programs / Arts / Criminology and Criminal Justice
Program Summary
Our students acquire a comprehensive, multidisciplinary understanding of the causes and definitions of crime and criminal behaviour, criminal law and its administration, and social and institutional responses to crime. You will personalize your program by choosing one of three concentrations: Law, Psychology or Sociology. In addition, possible field placements in organizations such as the Crown Attorney's Office, criminal law offices or the Royal Ottawa Hospital (Forensic Program) give you hands-on experience in real-life situations, including front-line work with offenders, victims, police and lawyers, to name a few. Other placements can match you with researchers and policy analysts involved in criminal justice and crime prevention. Carleton's location in Ottawa gives you research and employment opportunities at the Department of Justice, the RCMP, the Correctional Service of Canada, the National Crime Prevention Centre and the Canadian Resource Centre for Victims of Crime.
The Carleton advantage
Hands-on learning
A distinctive feature of our program is the opportunity to complete a field placement. This hands-on work experience allows you to develop your professional skills, as well as integrate your theoretical knowledge, in a practical setting.
You will have a range of placement possibilities to choose from, including front line work with offenders and victims, police, Crown attorneys and lawyers, and with researchers and policy analysts in criminal justice and crime prevention.
Expert faculty
At Carleton, you will be taught by distinguished professors who are well recognized as national or international experts in their field. Faculty members participating in the program from the departments of law, psychology and sociology are specialists in the area of criminology and criminal justice.
The capital advantage
Carleton's location in the nation's capital provides many unique advantages to you as a student of Criminology and Criminal Justice.
The Supreme Court of Canada, the Department of Justice, Correctional Services Canada, and the National Headquarters of the RCMP are all located in Ottawa, providing unparalleled research and learning opportunities.
The program
Bachelor of Arts (General)
Bachelor of Arts (Honours)
The Bachelor of Arts (BA) degree in Criminology and Criminal Justice is offered through Carleton's Faculty of Public Affairs primarily as an Honours program. The Honours program provides a strong emphasis on research methodology, establishing a solid foundation for further studies.
A General program is available for community college students whose programs are covered by an articulation agreement with the university and for students in the Honours program who later wish to apply and transfer to the General degree program.
Core courses
All students must complete a concentration in one of the three disciplines of law, psychology and sociology. Course selection can be matched to your specific interests and career goals in the discipline you choose. The remainder of your courses can be chosen from other areas of study offered at the university.
Your first year will include required introductory courses in criminology, sociology, psychology and law.
In second year, you will be introduced to the topics of Canadian criminal law, forensic psychology, theories of criminal and deviant behaviour and the relationship between crime and social structures.
In your third year, you will take courses that deal with more specialized or specific areas of criminology and criminal justice.
Criminology offers research methods courses in the areas not covered by the concentration requirements.
Sociology offers a choice of courses that focus on Canadian criminal justice administration or on selected issues within the criminal justice system.
Psychology offers a course on theories of assessment and treatment of offenders.
Law offers a choice of courses in historical perspectives on the administration of criminal law, analysis of the criminal law process or an examination of the practices of punishment and social control in Canada.
Students in the Honours program will also have the opportunity to develop in-depth knowledge of research methods in third year.
Work placement
The field placement is offered at the third-year level to 80 third- and fourth-year applicants who have the highest grade point average in their first- and second-year required courses.
The placement is supplemented by a seminar course, which allows opportunities to share field placement experiences, discuss current criminal justice issues and learn from guest speakers with expertise in various areas of the criminal justice system.
Honours thesis
In fourth year, there is also the opportunity to complete an undergraduate thesis conducted under the direct supervision of a faculty member from the Institute of Criminology or the departments of Law or Sociology.
First-year experience
First-year BA students are strongly encouraged to include a First-year Seminar (FYSM) in their firstyear course load. Our First-year Seminars will get you away from the lecture hall and give you the chance, in a small class of no more than 30, to discuss and debate topics with your classmates and your professors. You will also get early and frequent feedback on class assignments and instruction in research, writing and study skills. Please note that an FYSM does not have to be in your major discipline.
Future opportunities
The workplace
Employment possibilities in criminal justice are found traditionally in:
law enforcement;
probation, parole and correctional services;
community social services;
research and policy analysis; and
law reform within the government sector.
Graduate studies
Graduates of any of our Honours programs in Criminology and Criminal Justice are well qualified to go on to graduate studies in a variety of fields including criminology, sociology and legal studies.
If you think that you may wish to pursue an advanced degree, you are encouraged to investigate graduate programs early in order to ensure that your Criminology program meets the relevant graduate-level requirements.
Professional programs
Many professional programs, including law and social work, encourage well-rounded applicants from a variety of backgrounds to apply. A Carleton degree in Criminology and Criminal Justice provides a strong background for such programs and you are encouraged to pursue interests you may have in these fields after completing an undergraduate degree.
What students are saying about Criminology and Criminal Justice
---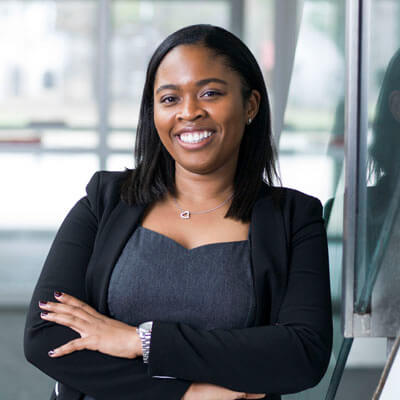 The Criminology and Criminal Justice program is designed to help students grow academically, socially and professionally. The amazing network of professors has allowed me to learn from professionals working in the criminal justice system. My field placement gave me the chance to work in a law firm and expanded my professional knowledge of the field I hope to pursue.
Summer Lewis, Criminology and Criminal Justice student