← Programs / Science / Biotechnology
Program Details
Biotechnology applies the principles of biochemistry and biology to the study and manipulation of living organisms for industrial, medical, agricultural and environmental applications. Some areas of biotechnology include genetic engineering, metabolic engineering, personalized medicine, drug development, applied microbiology and fermentation techniques, and biological control of insect pests. In the Ottawa area, local companies and government agencies are involved in projects such as biofuel production from agricultural waste, the development of medical diagnostic screening devices, and the development of new anti-cancer and antimicrobial therapies – in other words, biotechnological solutions to real world everyday problems.
The extensive laboratory training provided in this program will give you the experience you need to work in a laboratory environment. A co-op option is also available to develop your skills in some of the varied employment settings within the National Capital Region, across Canada and around the world. Biotechnology is offered as a specialized Honours program in conjunction with Biology or Biochemistry.
What students are saying about Biotechnology
---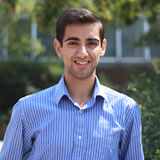 The general nature of the first two years of the Biotechnology program exposed me to many topics and allowed me to see what areas of the field drew my interest. In upper years, the freedom to choose from a wider variety of courses allowed me to follow those interests and become more specialized in my education. The lab courses and honours project taught me many useful bench skills, and seminar courses taught me how to write in a scientific context and how to disseminate scientific information. I was able to get to know some of Carleton's leading researchers and make important contacts within the local science community. Coming out of this program, I feel well prepared for my future in science whether I decide to pursue a career in medicine or research.
Anand Chopra, Biology and Biotechnology student