← Programs / Science / Biotechnology
Program Summary
Biotechnology applies the principles of biochemistry and biology to the study and manipulation of living organisms for industrial, medical, agricultural and environmental applications. Some areas of biotechnology include genetic engineering, metabolic engineering, personalized medicine, drug development, applied microbiology and fermentation techniques, and biological control of insect pests. In the Ottawa area, local companies and government agencies are involved in projects such as biofuel production from agricultural waste, the development of medical diagnostic screening devices, and the development of new anti-cancer and antimicrobial therapies—in other words, biotechnological solutions to real world everyday problems.
The Carleton advantage
Leading-edge curriculum
What you learn in the classroom has its foundations in active biotechnology research by our faculty and graduate students. Professors integrate some of the results of their research into course material. In thirdand fourth-year courses, students have the opportunity to interact with biotechnology professionals from the Ottawa region.
Collaborative research programs exist between Carleton University and Agriculture and AgriFood Canada, the Canada Food Inspection Agency, Environment Canada, Health Canada and the National Research Council Canada. Some of the current areas of research in Biotechnology at Carleton include:
molecular carcinogenesis;
bioremediation;
fungal genetics;
plant biotechnology;
antibiotic development and resistance;
detection of food-borne pathogens;
cryopreservation of organs and tissues; and
development of liposomes for the delivery of drugs.
Hands-on laboratory experience
A high proportion of our Biotechnology courses feature instructional laboratories, providing you with extensive opportunities for hands-on laboratory work. Because of this training, Carleton graduates are widely recognized for their excellence in technical laboratory skills.
In addition, all Honours students in Biotechnology have the opportunity to develop a research project in an area of special interest, working alongside a faculty advisor.
Not only will you graduate with exceptional experience with some of the most up-to-date methodology, but you will also have a defined area of expertise.
Excellent research facilities
As a student in Biotechnology, you will be working in a laboratory for many of your courses.
Carleton University is well equipped with the latest technology, including a scanning electron microscope; fluorescence and light microscopes; cell, tissue and bacterial culture facilities; a wide range of modern molecular biology equipment; computer laboratories; and controlled-environment rooms and chambers.
Carleton students also have access to modern spectrophotometers, a mass spectrometer, automated gas chromatographs for chemical analyses and nuclear magnetic resonance facilities.
Co-op opportunities
A flexible co-operative education (co-op) option is available in Biotechnology, allowing you to gain practical work experience in settings such as government laboratories and agencies, as well as biotechnology companies.
The capital advantage
Due in part to Carleton's location in Ottawa, the nation's capital, our programs and faculty have developed strong links with government departments, world-class hospitals, medical research facilities and high-tech organizations. You will have access to faculty members involved directly in the scientific community. As well, our location provides unparalleled access to science-related employers such as Environment Canada, National Research Council Canada and Agriculture and Agri-Food Canada.
The program
Bachelor of Science (Combined Honours)
Carleton University offers you two programs in Biotechnology: a Combined Honours program in Biology and Biotechnology, and a Combined Honours program in Biochemistry and Biotechnology.
Both programs emphasize the fundamentals of organism structure and function, physiology, biochemistry and genetics.
If you choose the Biology/Biotechnology program, you will follow a course of study that places emphasis on the cell and organism level. You will be focusing on areas such as animal and plant physiology, cell biology, microbiology, ecology, industrial biochemistry and molecular genetics, in addition to your Biotechnology electives.
If you choose the Biochemistry/Biotechnology program, your focus will be on the subcellular and molecular levels in areas such as biochemistry, molecular biology, microbiology, biomacromolecules and industrial biochemistry, as well as Biotechnology electives.
Individual faculty supervisors help tailor your fourth year around your research thesis.
First-year experience
The Combined Honours programs in Biology/ Biotechnology and Biochemistry/Biotechnology have a common first year, which provides a basic grounding in chemistry and biology. The department also offers a number of combined programs.
First-year Seminar in Science
First-year science students are encouraged to enrol in our unique seminar course Seminar in Science (NSCI 1000), designed specifically to introduce you to the latest scientific issues and to help you develop the kind of communication, analytical thinking and research skills you will need for your science studies and your career. If you choose this elective, you will attend several special lectures given by prominent Canadian researchers, as well as small group seminars led by a professor who acts as both your mentor and teacher. With no more than 30 students in each seminar, you will have plenty of opportunity to debate and discuss topics with your professor and fellow students, as well as be exposed to a variety of teaching styles, concepts and research opportunities usually reserved for upper-year students.
Future opportunities
The workplace
Biotechnology is one of the fastest growing sectors in the world economy. Graduates find career opportunities in many areas including biotechnology companies, medical research and DNA diagnostic facilities, government agencies and laboratories, the pharmaceutical industry and the agricultural sector.
Graduate studies
Graduates of our program are well qualified to go on to graduate studies in a variety of fields including biotechnology, biochemistry, toxicology and genetic engineering. If you think that you may wish to pursue an advanced degree, you are encouraged to investigate graduate programs early to ensure that your program meets the relevant requirements.
Professional programs
Many professional programs, including medicine and teaching, are interested in attracting well-rounded applicants from a variety of backgrounds.
Biotechnology provides a strong foundation for such programs, and you are encouraged to pursue interests you may have in these fields after completing your undergraduate degree.
What students are saying about Biotechnology
---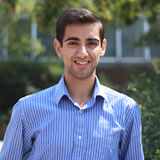 The general nature of the first two years of the Biotechnology program exposed me to many topics and allowed me to see what areas of the field drew my interest. In upper years, the freedom to choose from a wider variety of courses allowed me to follow those interests and become more specialized in my education. The lab courses and honours project taught me many useful bench skills, and seminar courses taught me how to write in a scientific context and how to disseminate scientific information. I was able to get to know some of Carleton's leading researchers and make important contacts within the local science community. Coming out of this program, I feel well prepared for my future in science whether I decide to pursue a career in medicine or research.
Anand Chopra, Biology and Biotechnology student