← Programs / Arts / Art History
Program Summary
Historians of art and architecture study visual communication. At Carleton, we study the great monuments of Western culture—painting, sculpture and buildings—but we also study Asian and other non-Western art, North American Indigenous art, photography, printmaking and popular culture as well as the institutions of art itself: museums, galleries and exhibitions.
Our material ranges from the prehistoric to the present day. Our students come away from the program with direct experience of collections of art here in the National Capital Region and a historical framework for understanding imagery, as well as an awareness of the multiple possibilities for interpreting art, architecture and other visual phenomena.
Specifically, we examine how representations work. We analyze the products of the human imagination and the visual expressions of different societies. Such analyses produce a historical awareness as well as an understanding of modes of expression in different cultures. This knowledge provides students with the intellectual tools that allow them to function as informed and thoughtful individuals in and increasingly visual and globalized society.
The Carleton advantage
In the Art History program at Carleton University, you will be taught both by professors with a keen understanding of art and architecture and by seasoned museum professionals with extensive working experience in the field. Students in Carleton's Art History program have access not only to a wide variety of courses but also to the resources of the Carleton University Art Gallery (CUAG). At 27,000 works, CUAG's holdings are rich in Canadian art (especially works on paper), Inuit art and European prints. Faculty regularly use the CUAG as a teaching collection and the art gallery offers practicum placements, an annual research assistantship and summer employment to qualified students.
Work experience
The Art History program offers you unique practicum opportunities. Senior students who maintain satisfactory standing will be able to receive up to one credit for working on special projects in an Ottawa museum or cultural institution.
The capital advantage
The university's location in the nation's capital, Ottawa, places you in the heart of Canada's major cultural resources, providing unparalleled access to both personnel and research materials. Ottawa is home to the National Gallery of Canada, renowned nationally and internationally for its outstanding collections (including the most important collection of Canadian art in the world) and exhibitions. The Gallery also boasts the most extensive collection of European art in the country. Other important Canadian organizations in Ottawa include:
the Canadian Museum of History;
the Canadian War Museum;
Parks Canada; and
both Library and Archives Canada and Indigenous and Northern Affairs Canada, which provide excellent research opportunities not available anywhere else in the country.
The program
Art History
Art History students examine the traditions, institutions, and interpretation of art in all its richness in the global context from prehistory to the present. Students develop the skills to research, analyze, and think critically through imagery and translate their insights into different presentational and experiential forms. Visual literacy and the ability to work across media will only become more valuable in an increasingly visual world.
BA (General) in Art History
The Bachelor of Arts (General) program requires 15.0 credits—6.5 of which must be in Art History. This program is designed for those interested in a liberal arts education with an emphasis on art history. As with the Honours program, the General BA program is designed to provide students with a breadth of knowledge in the field of art history.
BA (Honours) in Art History
The Bachelor of Arts (Honours) program is a rigorous and extensive study of art history and requires 20.0 credits, of which 10.0 credits are in art history. This program is designed for those contemplating studies at the graduate level or who wish to work in museology or related fields.
Honours students may also decide to pursue a Combined Honours program that joins art history and another discipline. Both the General and Honours programs require that students take three first-year 0.5-credit survey courses (Art and Society: Prehistory to the Renaissance, Art and Society: Renaissance to the Present and History and Theory of Architecture 2 [1600 to the present]). Second-year courses cover a wide range of chronology—from ancient to contemporary art and architecture— and geography, from Indigenous Canadian to Asian art. Third-year courses delve deeper into a range of topics of interest, from art since 1945 to Canadian architecture to the study of a selected museum exhibition in the region. Students must also take courses at the third- or fourth-year level and all Honours students take a full-year, 1.0 credit course in the methodologies and research tools employed by art historians to prepare them for advanced study. As a senior student, you will take seminars that provide significant contact with faculty members and encourage active research.
Minor in Art History
Students concentrating in other disciplines may choose to complete a minor in Art History, which requires 4.0 credits in Art History.
Future opportunities
The workplace
Many graduates of art history build careers, often after study at the graduate level, in museums and art galleries, in the field of education, and in cultural heritage or the art market. Graduates of our programs have found exciting work in restoration, conservation or in government departments concerned with cultural matters.
A BA in Art History, moreover, prepares students with invaluable skills, including: oral and written articulation, the ability to identify, critically assess, and analyze research materials, the ability to creatively problem-solve, the love of learning, critical thinking, technological skills related to visual and verbal communication, the ability to work independently and in groups, as well as an acumen with visual communication and a knowledge of world cultures.
Graduate studies
Carleton also offers a Master of Arts program in Art History. The program gives students unique opportunities for primary archival research and study of museum practice in the numerous cultural institutions in the National Capital Region.
If you think that you may wish to pursue an advanced degree, you are encouraged to investigate graduate programs early to ensure that your current undergraduate program meets the relevant requirements.
Professional programs
Many professional programs, including teaching and journalism, are interested in attracting well-rounded applicants from a variety of backgrounds. A Bachelor of Arts degree in Art History provides a strong foundation for such programs. Some students, after completing the History and Theory of Architecture program, pursue professional graduate degrees in architecture, which lead to careers in the profession.
What students are saying about Art History
---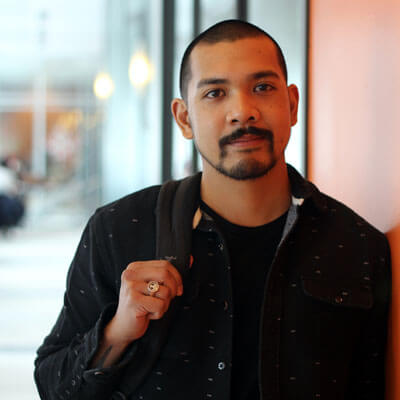 My professors are warm and approachable, and specialize in a wide range of visual cultures. This makes for fascinating lectures and, in later years, stimulating seminars. The Art History program is perfectly situated in the National Capital Region, where there is no shortage of institutions to see works in person. There is also a great collection housed at the Carleton University Art Gallery on campus.
Jose Bawagan, Art History student