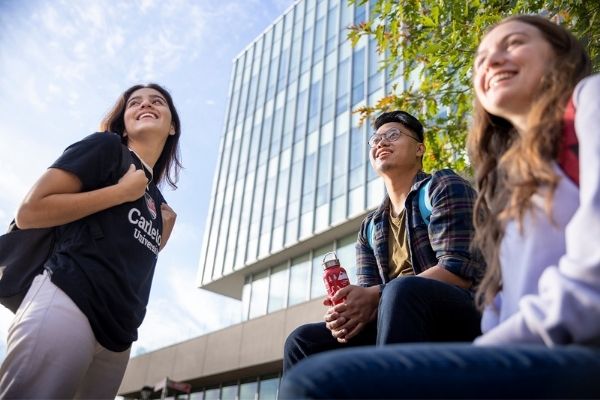 Carleton University's March Open House is on March 11, 2023. Customize your day with program sessions, tours and fairs – find out more!
Other options:
March 15, 2023 – March Open House Virtual Showcase hosted on Airmeet.
March 18, 2023 – On-campus event showcasing Carleton's student services and campus tours.
Campus tours* will also be offered March 12 to 17 and 19, 2023. *Note, this link takes you to our general Campus Tour booking calendar.