← Programs / Public Affairs and Policy Management
Program Details
The influence of public policy is pervasive in our society. It affects the quality of the air we breathe and the water we drink. It affects prosperity and the extent of poverty, as well as our access to education and medical care. It shapes the impact and pace of technological change. It determines the duties and powers of our officials at home and overseas. It influences the pace of technological change, the reach and practical meaning of our rights, and the extent of poverty. As a student in the Bachelor of Public Affairs and Policy Management program (BPAPM), you will examine a wide variety of issues facing society today, as well as institutional challenges, and develop the necessary skills and knowledge to address them.
The BPAPM does this through a curriculum that combines interdisciplinary study of civic institutions and processes with rigorous study of public policy. A selection of courses in political science, economics, law, communications, and history is combined with exclusive courses in public policy. Together, these courses will provide you with a comprehensive understanding of what government, civil and business organizations do, why they do it, and how they might do it better.
The BPAPM program is located in the Arthur Kroeger College of Public Affairs, which provides an academic home for our students who come from across Canada and abroad. The university college is ancient in conception, characteristic of universities such as Oxford and Cambridge, and following this model our students belong to a select scholarly community. They have exclusive and direct access to academic advising, dedicated student meeting space and an electronic resource centre.
With an average of B or better after first year, you can apply for a student exchange. This involves spending one or two terms studying public affairs at one of Carleton's partner institutions around the world.
Ottawa provides an unparalleled range of practical policy-related co-op opportunities with governmental and nongovernmental organizations. Our students also have access to a wide range of internships, including international placements in locations such as Peru, China, and Ghana.
Explore the Bachelor of Public Affairs and Policy Management at Carleton University
Our program offers four specializations, each containing concentrations that reflect specific policy areas within the broader specialization field.
Communication and Policy Studies
Concentration in Communication Technologies and Regulation
Concentration in Strategic Public Opinion
Development Policy Studies
Concentration in Rights and Human Development

Concentration in Global Economic Relations
International Policy Studies
Concentration in International Relations and Conflict
Concentration in Security and Intelligence
Public Policy and Administration
Concentration in Social Policy
Concentration in Economic Policy
Concentration in Environmental and Sustainable Energy Policy
What students are saying about Public Affairs and Policy Management
---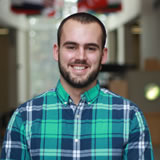 The Bachelor of Public Affairs and Policy Management program drew me to Carleton. Given my future goal of working for the federal government, Carleton fit perfectly into my plans - especially since campus is only a short trip away from Parliament Hill.
Kelvin Brooks, Public Affairs and Policy Management student