Attend the only official event with all 21 Ontario universities together in one place! The Ontario Universities' Fair will take place September 23 – 25, 2016, at the Metro Toronto Convention Centre. Admission is free.
Each Ontario university hosts an exhibition booth and presents information sessions at this three-day event. The OUF is the largest education fair in North America. Last year, more than 120,000 students, parents and educators attended the event.
New This Year: Get an OUF Passport!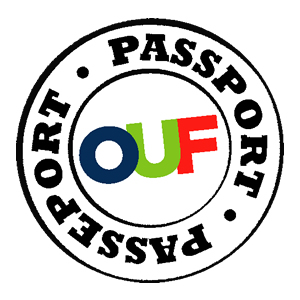 Save time and register in advance, so you can start looking at university booths as soon as you get to the Fair!
Here's how:
Register online, with your name and email address.
You will receive a personalized OUF Passport with a barcode by email.
Bring your Passport to the OUF with you, on your smart phone, as a paper printout or both.
If you would like further information from a university at the OUF, just ask a university representative to scan your Passport. This way, the university will be able to contact you directly.
Register for your OUF Passport now!
Location and Directions
The Ontario Universities' Fair takes place at the Metro Toronto Convention Centre (next to the CN Tower and the Rogers Centre) 222 Bremner Blvd., Toronto, Ontario.
Carleton Information Sessions
When you get to the OUF, your first stop will no doubt be the floor of the convention centre where you will be able to talk to faculty, staff members and students from Carleton. When you are done, head upstairs for more information on the various aspects of university life at Carleton.
Session information will be available soon, please check back!