← Programs / Information Technology / Photonics and Laser Technology (PLT)
Program Details
Our four-year PLT program is designed to provide you with a strong IT foundation and a specialization in optics and photonics. This program combines computer programming, automation, and signal and image processing courses with foundational courses in physics, math, business, arts, and social sciences. While also acquiring a strong IT background, students will learn about optical communication networks, lasers, manufacturing and advanced optical component design through our specialized hands-on laboratories. Upper year courses include advanced subjects such as quantum optics, biomedical photonics and Fourier optics. Our program has strong ties with industry and we make every effort to ensure that the program remains up to date with current trends. Students that possess both IT skills and a fundamental understanding of optical technologies are in high demand in today's industry.
What students are saying about Photonics and Laser Technology (PLT)
---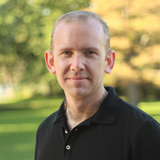 I chose Photonics because I wanted a degree that would challenge me while also providing me with a good balance between theoretical knowledge and practical experience. I knew Carleton University would be the best place to go because of its great reputation, wonderful instructors, beautiful location, and its proven ability to assist Information Technology students with co-op placements. After two years in the program, I was already applying my skills with optical communication in a workplace environment.
Phil Gumley, Photonics and Laser Technology student