← Programs / Global and International Studies / Migration and Diaspora Studies
Program Details
We live in a world on the move. Not only are there more than 200 million people now living outside their country of their birth, but new technologies have allowed for the movement of ideas around the world and connections between communities like never before. Behind the statistics are the lived realities of migrants themselves, the contributions they make to their new societies and the links that they sustain with their countries and communities of origin. This multidisciplinary specialization is the first undergraduate program in Canada to bring together a broad spectrum of academic understandings of human mobility from the social sciences and humanities. It will provide you with knowledge of the social, economic, political, and cultural implications of the movement of peoples, and focus on key areas of interest in Migration and Diaspora Studies such as citizenship, cosmopolitanism, diversity, exile, integration, refugee communities and transnational identities.
This is a multidisciplinary specialization.
What students are saying about Migration and Diaspora Studies
---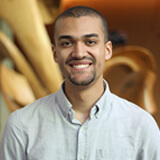 I chose the Bachelor of Global and International Studies (BGInS) degree because of its multidisciplinary approach to creating global citizens. In the BGInS degree, I am surrounded by students interested in law, global development, politics and the environment who are linked together by our passion for international relations. Carleton is located in Ottawa, the nation's capital, and this proximity to the creation of Canadian federal policy has allowed me to begin practically applying my studies at the Library of Parliament.
Keean Nembhard, Bachelor of Global and International Studies student