Do you hold an offer for Carleton University?
Accept your offer now! We look forward to seeing you at Carleton University!
We welcome hundreds of international students from China every year!
14% of Carleton's 32,000 students are international and come from 165 different countries! Many of the students form clubs and societies based on their culture and country of origin. For example, there is a Chinese Student Association in Carleton!
Carleton University Chinese Students' Association (CUCSA)
CUCSA,全称Carleton University Chinese Students' Association,是加拿大渥太华地区规模最大的非盈利性
学生组织之一,其宗旨为帮助华人学生更好的适应留学环境,提供更好的交流平台,服务以卡尔顿大学中国留
学生为主的学生群体,丰富学生课余生活。与此同时,学联自成立至今始终与中国驻加拿大大使馆保持着良好
的合作关系。这里是中国留学生的大家庭,让大家能在远离家乡的渥太华找到归属感和亲切感。
Meet Flora: Communication and Media Studies, 3rd year
Hi! I'm Yiyan, everybody calls me Flora! I come from Ningbo, China. This is my third year in Communication and Media Studies, and I like this program a lot! I chose it because it is one of the best media program in Canada, and I found Carleton University a wonderful place when I came for the first time. I love the campus scenary especially those grassland that I can spend long time lying down on, and the river along, always makes me feel chilled.
I am temporarily the secretary of CUCSA, responsible for arranging meetings and issuing important notices. At the same time, I also participated in planning every events, and I really love working with all the other members. Everyone in CUCSA contributes to all events we hold, and I learned a lot from others. You can make Zongzi with friends at Dragon Boat Festival, challenge yourself in a haunted farm at Halloween, or watch excellent shows at Chinese New Year… There are so much more fun events! If you like Chinese culture, feel free to come and make friends with CUCSA~
大家好呀!我是陈懿妍Flora,传播与媒体学专业,今年大三啦!我来自浙江宁波,想吃海鲜或者感受江南文化的朋友来找我玩哦!我也是今年CUCSA的书记,主要负责安排与记录会议,帮学生会的朋友们一起努力举办好每一个活动。如果你想在端午节和朋友一起包粽子吃,想在异国他乡也能看到属于我们的春晚,想在学业外去户外活动踏青,那就多多关注我们CUCSA~我们会尽力为朋友们带来幸福!
Meet Haoxuan: Computer Science, 3rd year
I transferred to Carleton University from a university in British Columbia and have come to love Carleton even more! What I truly like about this place includes: approachable professors, supportive TAs, fair grading policies, access to co-op opportunities, and a hard-working atmosphere. As a Chinese international student, I joined CUCSA in September 2022 and have organized two events. Moreover, I've made friends with native English speakers and other international students as well. We usually help each other, building a supportive community. These wonderful experiences have given me a genuine sense of belonging at Carleton, and I feel proud to be a Raven.
我是从BC省的一所大学转来卡尔顿的,来了之后发现自己更喜欢卡尔顿!这里亲切的教授,热心的助教,合理的打分政策,COOP机会以及勤奋的氛围,都让我非常喜欢。作为一名中国留学生,我于2022年9月加入了CUCSA,并组织了两次活动。此外,我还与英语母语的人和其他国际学生成为了朋友,我们经常互相帮助。这些美好的经历让我在卡尔顿有了归属感,并为成为一名Raven而感到自豪。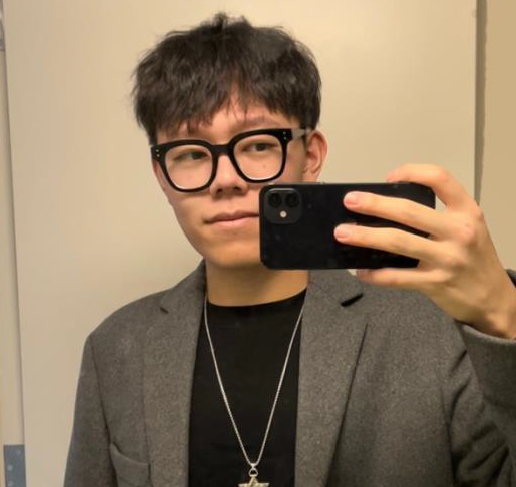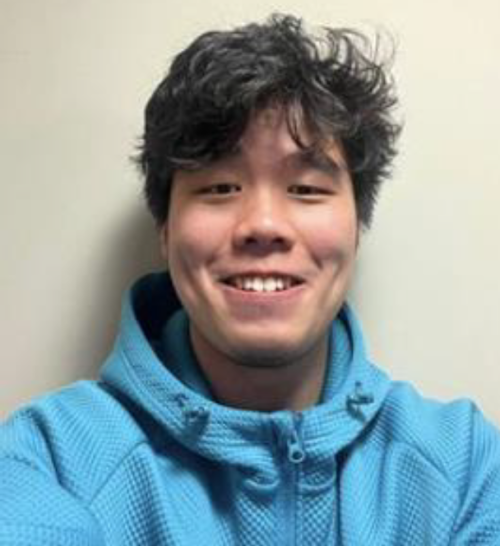 Meet Eric: Communication and Media Studies, 1st year
Hi everyone! I am Jing, you can also call me Eric. Now I am a first year student study the Communication and Media in Carleton University. Carleton University stood out as the first Canadian university to offer me a scholarship, which played a significant role in my decision-making process. Moreover, the university's academic program in my chosen major is exceptional, further cementing my interest in Carleton. Additionally, the city of Ottawa, where Carleton is located, greatly appealed to me. Its small size, relaxed pace of life, and overall comfort made it an ideal setting for my education. Ultimately, considering all these factors, I made the decision to enroll at Carleton University. Upon my arrival at Carleton, I was captivated by the expansive campus and its picturesque surroundings. Particularly during the autumn season, the sight of the maple leaves complementing the Rideau River left a lasting impression on me. Notably, Carleton University shares similarities with Ottawa itself, both being characterized by their tranquil and unpretentious nature. This environment contributed to a lack of intense competitive pressure at Carleton, allowing me to focus on my studies without excessive stress. Furthermore, I found the majority of professors I interacted with to be approachable and understanding, offering flexibility in assignment deadlines to accommodate students' scheduling conflicts. Within a month of joining Carleton, I became an active member of the Carleton China Student Union (CUCSA) and specifically took on a role in the publicity department. Throughout the 2022-2023 academic year, I actively participated in organizing various events hosted by the Student Union, striving to facilitate the integration of Chinese students into the vibrant campus life at Carleton University. Looking ahead, my intention is to foster collaboration and communication with other official organizations at Carleton, actively promoting diversity within CUCSA, and extending support to an increasing number of students.
哈喽,⼤家好! 我叫王景弘,⼤家也可以叫我Eric.我现在是卡尔顿⼤学传媒专业的⼀名⼤⼀学⽣。卡尔顿⼤学是第⼀所为我提供奖学⾦的加拿⼤⼤学,这在我的决策过程中发挥了重要作⽤。此外,⼤学在我选择的专业中的学术项⽬⾮常出⾊,这进⼀步巩固了我对卡尔顿的兴趣。此外,卡尔顿所在的渥太华市⾮常吸引我。它的⼩⾯积、轻松的⽣活节奏和整体舒适度使它成为我接受教育的理想场所。最终,考虑到所有这些因素,我决定进⼊卡尔顿⼤学。抵达卡尔顿后,我被⼴阔的校园和⻛景如画的环境迷住了。尤其是在秋季,枫叶与⾥多河交相辉映的景象给我留下了持久的
Walk through Carleton's Campus!
Visit Carleton's campus with our international admissions officer, Emily.
Stay Connected with Carleton
Sign up for Carleton 360
Get started in Carleton360 to receive tailored information on our programs, student services and community.
Take a virtual campus tour
Explore Carleton's beautiful riverside campus inside our virtual tour. More scenes coming soon!