Season's greetings from Carleton University's snow globe campus!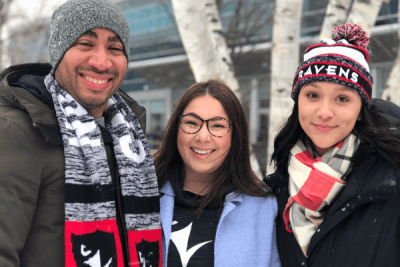 We wanted to share a note of thanks to the future Ravens we have had the pleasure of getting to know these past few months. Whether by phone, email or in person, we have enjoyed connecting with you and can't wait to continue our conversation in 2019!
Please note, the Undergraduate Recruitment Office will close for the holidays at 4:30 p.m. on December 21, 2018 and will reopen at 8:30 a.m. on January 2, 2019. We look forward to supporting your journey to Carleton in the new year.
Wishing you and your family a happy and healthy holiday season!