"I've never before felt this kind of involvement in any kind of historical study. I'm breaking new ground and doing something that matters. At the War Museum, I actually get to have my hands on real history." – Luka, History student who worked at the Canadian War Museum through co-op.
"There are many opportunities to immerse yourself in history as a student at Carleton. During the summer after my second year at Carleton, I volunteered with the Historical Society of Ottawa to produce a pamphlet in their Bytown Pamphlets series on the first Mayor of Ottawa, John Scott. I spent three months researching Scott at Library and Archives Canada, the City Archives, the Ottawa Public Library, the Anglican Archives at Christchurch Cathedral, and other archival locations. At the end of the process, the pamphlet was published, and now I am a published author!" – Tyler, History student who volunteered with the Historical Society of Ottawa.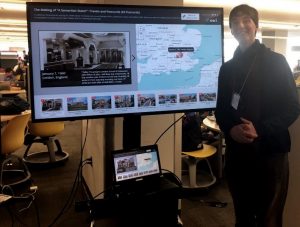 "No matter how much you Google about the country, the city, and the university, it is nothing like experiencing the location yourself. My time in Japan started at the beginning of April when the cherry blossoms were in full bloom in Okayama. "[I was] able to see these historic buildings in person and to learn and discuss their significance. " – Ken, History student studying abroad at Okayama University in Japan.
"Every task I do at the Archives and Research Collections involves research and writing. In the History program, I learned how to find useful sources and how to read, interpret and critically assess those sources. As well, I learnt how to take the materials uncovered by my research, organize them, and to express my ideas clearly." – Chloe, History student who worked at Archives and Research Collections at Carleton University through co-op.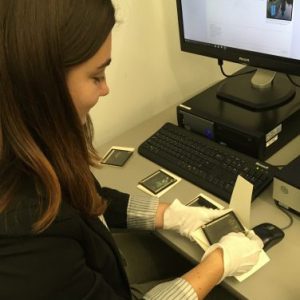 Learn more about studying History at Carleton University.
Find out more