A Carleton University Bachelor of Arts (BA) degree can be the key to a rewarding and successful career. Follow these steps to begin building your future with your Carleton BA.
Choose an area of study that really interests you.
Carleton's Faculty of Arts and Social Sciences and Faculty of Public Affairs offer a wide range of programs in the Bachelor of Arts with flexible program options.
"The breadth of topics I have been able to explore within the Anthropology program has been foundational in shaping my understanding of culture. From the Geography program, I take with me a greater understanding of issues of space, place, and identity and how they are interwoven in our everyday experience." —Elizabeth Nelson, BA in Anthropology and Geography
Gain practical experience.
For those entering today's job market, practical experience is a crucial asset. By incorporating work experience into your Bachelor of Arts program, you can gain practical skills, connections, and an understanding of the working world, all of which will benefit you after graduation.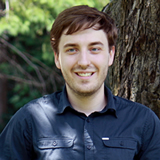 "Carleton's location provides a distinct advantage. The capital gives students access to many unique resources: Library and Archives Canada, the National Art Gallery and several national museums. This means there are often many practical opportunities for research, internships, and volunteering." — Tom Sloss, BA in History
Get involved in co-curricular activities.
Involvement in co-curricular activities will enhance your degree and can provide long-term personal and professional benefits. Carleton provides many opportunities for involvement in community-service learning activities, and there are more than 200 active clubs and societies on campus in which you can meet like-minded people and pursue a common goal.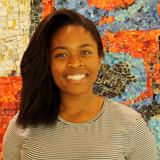 "My friends and I have collaborated this year on starting a new club called Women in Law that addresses a long-standing issue on the discrimination women experience in the legal field. Clubs and societies at Carleton allow students to establish a sense of community, meet people with similar interests, and develop real leadership skills." — Summer Lewis, BA in Criminology and Criminal Justice
Plan for your career.
As you progress through your BA, it is important to engage in career planning. We have many resources for career-planning help and inspiration. Carleton's Career Services provides career workshops and one-on-one advising.