But first, a little bit about me…
Hi everyone! I'm Justin, a second-year Carleton University student currently working towards an undergraduate degree in Industrial Design. Last year, on the CU blogs, I highlighted my first-year experience in Industrial Design, and if you'd like to know more about what that's like, I highly suggest checking out those articles under my blogger profile! This year, I'm happy to bring you a series of posts shedding light on my latest adventure: being a Residence Fellow, here at Carleton University!
The Residence Life: An overview
So, first things first: what is a Residence Fellow? In short, a Residence Fellow (RF) is a role model and leader for students living in residence who creates a student community conducive to learning, academic success, personal growth and development. We live on your floor, host community meetings and events, provide support and advice, and strive to make sure you have the best residence experience possible. Residence Fellows strive to achieve Residence's three learning goals: self-awareness, positive relationships, and community engagement. You can learn more about Residence's curricular approach on the Housing and Residence Life Services website.
But what does all this mean for you?
Essentially, this all means that you're in good hands. Really. Good. Hands.
To all the prospective students out there, residence is a phenomenal way to get acquainted with life at Carleton University. We host community events to really make residence feel like your home-away-from-home. Halloween pumpkin carving, spa nights, archery tag field trips, holiday parties, residence game shows and retro video game arcade nights are just a few of the Housing and Residence Life events I've been able to attend this year alone!
Living in residence is also a great stepping-stone to prepare for life off-campus in future years. Part of the Housing and Residence Life Services curriculum ensures that students have insightful conversations and group discussions about things to look for in off-campus housing options. For instance, is the unit you're considering close to campus, amenities and grocery stores? Are utilities included in the rent each month? These are just some of the questions we go over. Also, living in residence gives you the chance to meet people you might want to live with going forward!
In short, if you're thinking about living in residence to kick-off your Carleton University experience, I would highly recommend it! For more information about life in residence, visit the Housing and Residence Life Services website.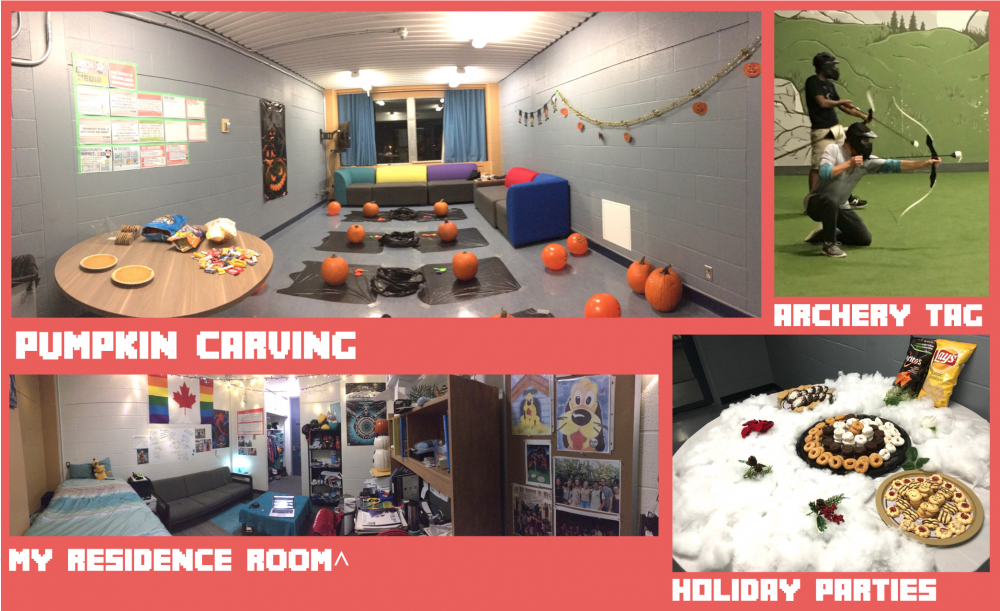 Check back often for more posts about life at Carleton University, you won't want to miss a thing!
Stay creative,
Justin Low