March 31, 2020
Meet Yanqin
---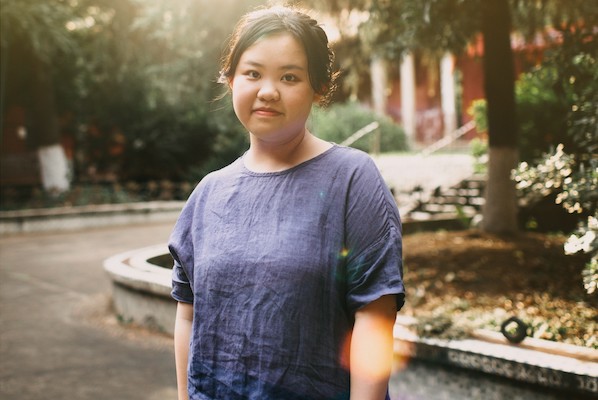 Q: Why did you choose Carleton University?
Yanqin: The reason why I chose Carleton was because I heard that my program—Communication and Media Studies—is one of the best at Carleton. Also, I love the city where I live now. Ottawa is quiet, peaceful, friendly, and safe.
During my first year of studying at Carleton, I felt grateful and thankful that I made the correct choice.
Q: You took foundation English courses at Carleton – what was that like? 
Y: Carleton offers lots of strategies to help international students succeed. I really benefited from the English as a Second Language courses. They not only helped me improve my English, but I could enter my program of study right away. I learned a lot about writing essays, and because of the small classes, it was effortless to make good friends. You may find that some of them come from the same country as you!
Q: Were you homesick? How did you cope with that? 
Y: I believe that most international students face the same problem of being homesick. Before I came to Ottawa, I was a bit worried about it. But it turns out that I am actually ok when it comes to being homesick. It is really convenient to contact family and friends from home because of technology and the internet.
I know that most of the international students also have a student association they can join, such as the Chinese Student Association. The student associations are a big help to international students who need a support system, and everyone is nice.
Q: What do you think of the food? How is the cuisine?
Y: Another thing international students care about is food. As a Chinese  person, I not only love Canadian food, but I can also find Chinese food here in Ottawa. The cafeteria at Carleton also offers a variety of delicious foods for students; moreover, there are Starbucks, SecondCup, and Tim Hortons on campus.
Q: What is it like spending time on campus – any favourite spots? 
Y: If you like sports, Carleton has a large gym for students, and it's well equipped. If you like studying in a quiet place, the Carleton library is the best choice. If you are looking for a nice view as you sit and read, there is a river that runs through the Carleton campus which offers peace, quiet, and comfort.
Q: Do have any advice for your past self about coming to Carleton? 
Y: If I could talk to myself a year ago before I came to Carleton, I would say: "You made the correct choice and will enjoy your time at the university!"