March 8, 2020
Happy International Women's Day
---
In honour of International Women's Day 2020, we are featuring a few of our international students who are studying in the STEM fields (Science, Technology, Engineering and Mathematics).

Sarita C.S.
Bachelor of Science (Biology) student
From: Peru
"Science has always been my passion. Biology is all about answering the 'impossible' questions of life and applying the newly acquired knowledge into making a better world.
Being a woman in STEM has its challenges sometimes, but it is also empowering and exciting. I do believe our society is going on the right track about empowering and supporting women in Science. We should all take part in making it better and closing the gender gap.
I feel lucky to say that I am surrounded by intelligent, inspirational, strong and fearless women that have supported me since day one in my journey in Biology at Carleton. They have taught me to be and believe in myself, to be kind and supportive with my community and to never give up on my dreams.
To all female students thinking of going into Science, I would tell them: Follow your dreams, come to Science (Science is really cool), we all welcome you and we need your skills to make the world a better place!"
♦
Majo O.
Bachelor of Science (Experimental Physics) student
From: Mexico
"For me, it's really fun! You meet lots of interesting people. Sometimes it can be lonely or hard because most of your classmates are males. But most of them are really nice!
I chose experimental physics because I want to do research, and work in a lab. I have wanted to work in a lab since I was a really little girl. And I chose physics because I love it. I love math, I love the ability to solve problems in a creative way. I really like nuclear physics so I want to pursue that further.
I feel supported by the university being a woman studying in STEM because there are lots of events where you can go and talk to other women in STEM. It's not only for Carleton, but there is a conference for women in physics. This year it was in Toronto, last year it was in Ottawa. And across Carleton, you see Women in Science Day. You also see faculty that are women doing research.
My advice to other young women considering studying physics or a STEM subject is: Don't be afraid to do it. If it's something that you really enjoy doing, it's worth pursuing it. It's worth trying. And you will have a lot of support if you need it!"
♦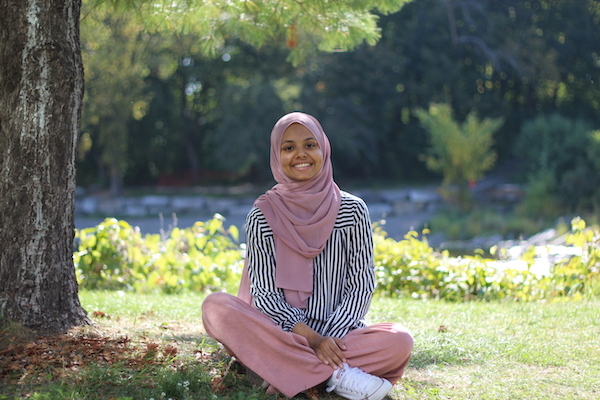 Hania R.
Bachelor of Science (Chemistry/Nanotechnology) student
From: Mauritius
"Nothing is more enjoyable than understanding the nitty gritty of how molecules and atoms work. Being in the nanotechnology stream has opened my eyes to so much more than what the bare eyes can see. It's fascinating to be able to synthesize materials that have so much versatility in the real world.
We are the future of this industry and of the world. So why not start by exploring chemistry at the nanoscale?"
♦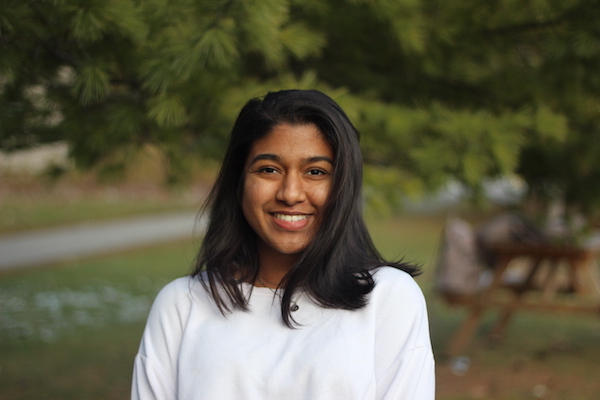 Marantha R.
Bachelor of Engineering (Electrical) student
From: United Arab Emirates and India
"It can be challenging at times however, I can't imagine doing anything but STEM. Although there might be fewer women in engineering, there is still a lot of support from peers, professors, parents and mentors.
I love my program. It's so versatile and I have the opportunity to work in various others fields close to my program as well. Carleton has one of the best Electrical programs in Ontario and I feel lucky to be enrolled in it. The labs are well equipped and there are multiple ways to get practical working experience in university. There are some people who would say that engineering is extremely hard and it's not a woman's job, but at the end of the day, there's nothing a woman can't do where a man can.
Carleton has offered scholarships and co-op positions specifically for women. There are clubs such as WIE (Women in Engineering) that hold events every month to promote women in engineering to network with industry professionals and get more exposure to innovative ideas."