← Programs / Arts / Geography (BA)
Program Details
The BA Geography program at Carleton is focused on human and environmental geography, exploring and analyzing a wide range of topics such as local food systems, urban poverty, cultural landscapes, adaptation to climate change and natural resource management. A separate concentration may be taken in Physical Geography, which studies the Earth's natural systems, processes and environmental change.
Our professors have extensive expertise in social, political and cultural geography; resource and environmental assessment; and the study of physical processes of the Earth's vegetation, climate, water and soil systems. As part of your program you can also take field courses, do work placements and take courses in geographic information systems, remote sensing and cartography.
Honours, Combined Honours and General programs are offered. Field courses, work placements and a concentration in Physical Geography are available to Honours students. A minor in Geography and a Bachelor of Science in Physical Geography are also available.
What students are saying about Geography (BA)
---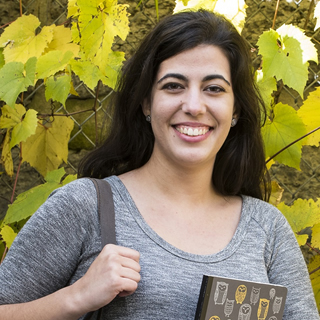 I have enjoyed my time within the Geography program. The individual specialties of my professors and varied course offerings have allowed me to develop an interest in a broad array of subject areas from global migration to Canadian resource rights. I take with me a greater understanding of issues of space, place, and identity and how they are interwoven in our everyday experience.
Elizabeth Nelson, Anthropology and Geography student